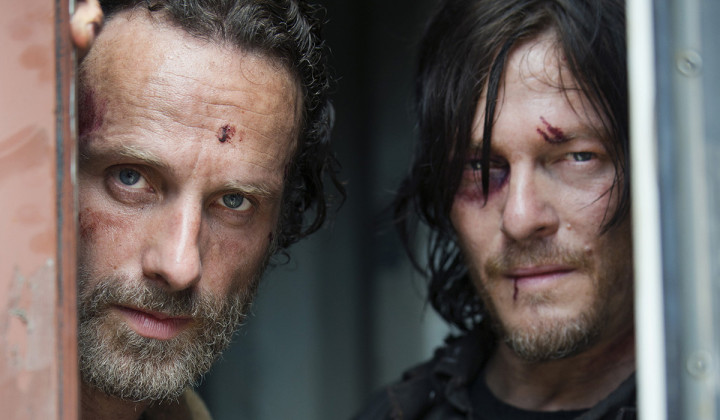 Earlier this month Walking Dead creator Robert Kirkman revealed the possibility of fan-favourite character Daryl Dixon being gay in the letters column of issue 130 of the comic series.
Now the TV adaptation's showrunner Scott Gimple has addressed the potential aspect of a character who has to date been largely shrouded in mystery.
In an interview with TVLine Gimple said Daryl's (played by Norman Reedus) sexuality "is not really addressed this season".
He goes on to say: "We know all sorts of things about the characters that we haven't revealed. We're not holding back information on Daryl's sexuality as any sort of big reveal.
"The fact that there's still a question as to what Daryl's orientation is in Season 5 absolutely speaks to Daryl's character; he is a very guarded, very closed-off individual in a lot of ways. We have been able to see him ever so slowly open up and show the other characters aspect by aspect as to what makes him tick.
"That's been a very satisfying journey for all of us on the creative side to portray. He's still on that journey."
Gimple did however say that a gay character would be introduced to the show, possibly hinting towards the introduction of Paul "Jesus" Monroe, an important character in the comic series.
The Walking Dead's fifth season starts in the US on Sunday, 12 October and shortly after in the UK on FX.