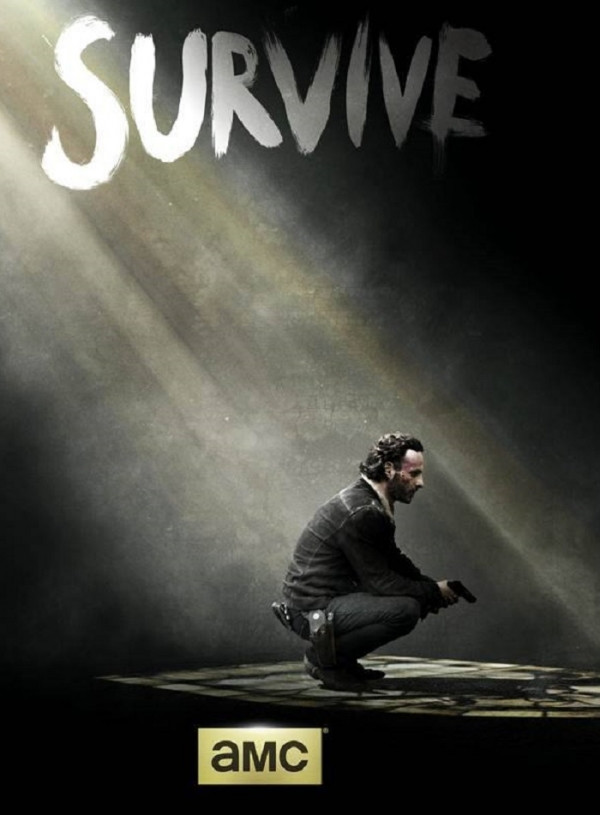 The Walking Dead fans were treated to a pleasant surprise during the Talking Dead special episode that aired on July 6, 2014.
Even though AMC confirmed that The Walking Dead Season 5 trailer will be released during the 2014 San Diego Comic Con in July, a teaser of the upcoming season was revealed during the Talking Dead special episode. Check it out:
Fans of The Walking Dead comics will also be pleased to know that plans of featuring the brutal villain, Negan, in the new episodes are still pretty much on.
When host Chris Hardwick asked executive producer Scott Gimple about his favourite rumour about the upcoming season, Gimple replied:
"The recent one [rumor] that Jon Hamm was going to play Negan, who is a character coming up, a villain," said Gimple, reports Yahoo.
With fangirl Aisha Tyler sitting right next to him, Gimple quickly added "coming up eventually."
Meanwhile, Inside the Walking Dead - a behind-the-scenes special will air tonight (July 8, 2014) at 10.00 pm EDT on AMC.
The Walking Dead special will showcase how the series is made:
"The executive producers will discuss the process of mapping out the show and viewers will hear from all of the key production departments – from production design and special effects to costumes and makeup – about their role in crafting the world of The Walking Dead."