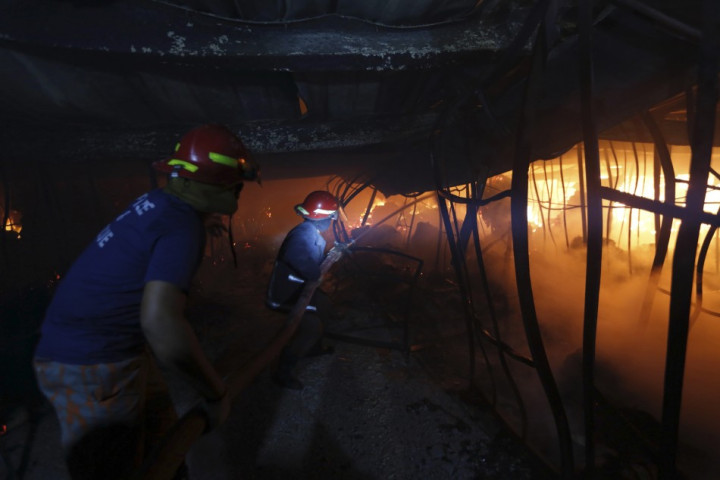 Workers at the garment factory which caught fire on the outskirts of Bangladesh's capital Dhaka were primarily producing clothes for major brands including Gap, Primark and H&M.
ITV News claims that Next, George and Morrisons were also buying goods from the Aswad Composite Mills factory which erupted in flames in the town of Gazipur, killing at least 10 people and injuring more than 50.
ITV cites an interview with the factory's deputy manager, Molla Boadnuzzamah, as well as documents and files salvaged from the burning wreckage.
Workers interviewed by the Workers Rights Consortium previously confirmed that they were sewing clothes for George, which is owned by the giant clothing brand Walmart.
The factory is also linked to brands such as Loblaw and Hudson's Bay, both headquartered in Canada.
Factory director Emdad Hossain told the Bangladeshi Daily Star that 170 workers were on duty over the two floors when the fire broke out. The cause of the fire is still being investigated.
"This latest tragedy highlights how much still needs to be done to make the Bangladesh garment industry safe" said Ineke Zeldenrust of the Clean Clothes Campaign.
Over 90 brands have joined the legally binding Bangladesh Accord on Fire and Building safety, whose purpose is to tackle the root causes of factory collapses. Loblaw is a signatory of the Accord, while Husdon's Bay and Walmart are part of the industry-controlled Alliance.
The fire is the fourth deadly blaze in the last year to break out in Bangladesh. It comes less than a year after the Tazreen Fashion factory caught fire, killing at least 122 workers, and just six months after the Rana Plaza factory collapsed in Dhaka, killing 1,133 people.
Families and victims of the Rana Plaza disaster are still waiting for compensation from their employers. Only one company, Primark, has provided compensation to survivors - giving 3300 victims just £115 each.