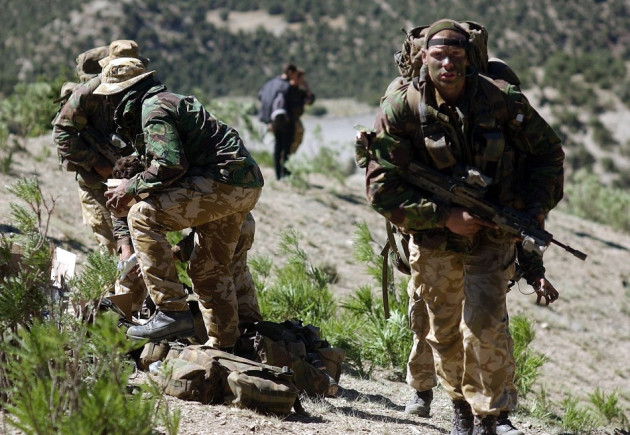 A website has been set up by armed forces troops to expose and prosecute people who falsely claim to have won medals of honour.
The Walter Mitty Hunt website has been set up by genuine Paras and SAS troops who want a similar law to the Stolen Valor Act of the United States, which was signed by former president George Bush in 2006.
The law states it is a federal misdemeanour to falsely claim that you received a military decoration and is punishable by a fine and up to one year in prison.
Until a similar law is passed in the UK, the Walter Mitty Hunt website has asked members of the armed forces to help expose bogus war heroes.
As SAS veteran and former 1 Para soldier Robert Henry Craft said: "Not only do we want to expose them as pathetic individuals, we want them punished."
The website takes its name from a character in James Thurber's short story The Secret Life of Walter Mitty, published in 1939. The name Walter Mitty has since become known for someone who tries to fake their career.
Novelist Mark Powell was exposed in January for lying about his SAS past. The 47-year-old claimed he had been part of covert operations and was credited in TV interviews as a special forces security expert.
The ministry of defence confirmed he had never served time in the regiment.
Former Staff Sgt Pete Winner told the Daily Mirror: "He's another Walter Mitty. It's sad when they make fools of themselves. I've come across quite a few."
Winner, who spent 18 years in the SAS, added: "They are fantasists who don't realise the commitment and discipline needed to be in special forces. It's an insult to those who have served and to the SAS."