Scotland Yard authorities suspect a missing mother of four has left the UK for Syria along with her children. Police said the family members of the 33-year-old alerted them after the family had been missing since Wednesday, 26 August, from their home in Walthamstow, east London.
Zahera Tariq, whose children are aged between four and 12, travelled to Amsterdam from London City Airport, and from there she is feared to have gone to the conflict zone in Syria. One of the family members contacted the Met Police to report about the missing people, officers say.
If confirmed, the incident would add to the growing list of families from the UK that travelled to war-torn territories in Syria which are largely controlled by the Islamic State (Isis).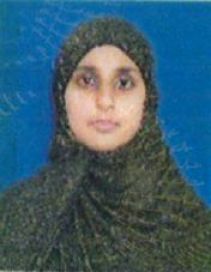 "Whilst we do have some concerns that Zahera may be thinking of travelling to Syria, there is no current information to suggest that she's already travelled there," said Commander Richard Walton of Met's Counter Terrorism Command. "Her family are extremely worried about her and her three sons and daughter and we would urge anybody with information to contact us as soon as possible."
"We're concerned about Zahera and her four children and we're doing all we can to work with our partners and colleagues both here and abroad to try and locate them and make sure they are all safe and well."
Zahera, described as an Asian woman of medium build, was pictured at the London City Airport along with her children – Muhammad, 12, Ammar, 11, Safiyyah, nine, and Aadid, four. The CCTV images have been released in order to help the police in tracking them down. Investigators in the Netherlands are also taking part in the operation.