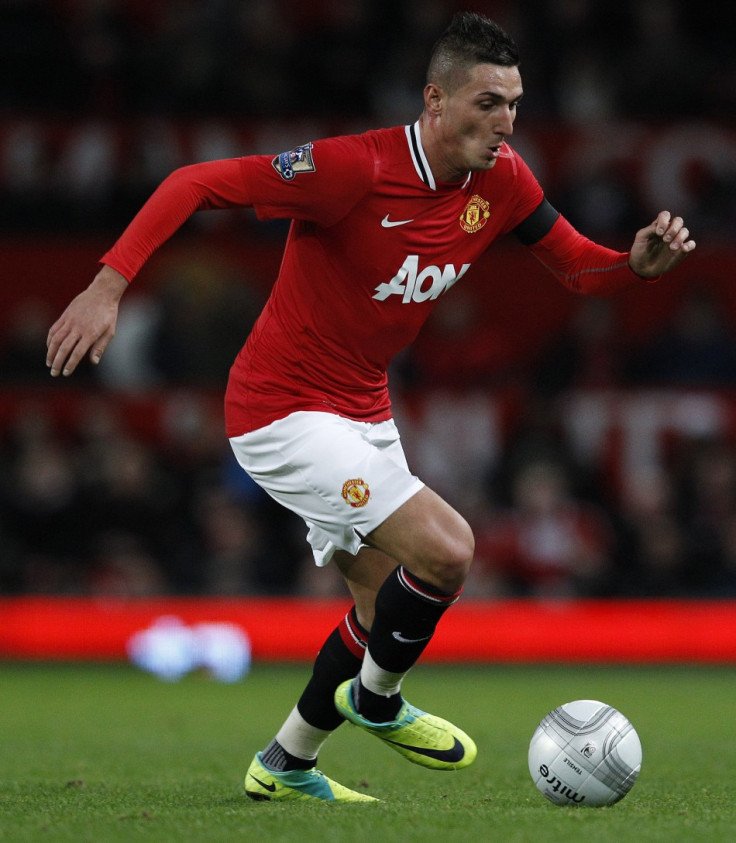 Manchester United striker Federico Macheda has admitted he would consider a loan move away from Old Trafford in January but only in order to prolong his career at the Premier League giants.
The Manchester United youngster has struggled to play anything more than bit-part role under Sir Alex Ferguson this season following an underwhelming loan spell at Sampdoria last year. The 20-year-old scored in last night's Carling Cup defeat to Crystal Palace but that aside, his fledgling career at Old Trafford has stuttered amid the wealth of talent Ferguson has at his disposal.
Wayne Rooney, Javier Hernandez, Danny Welbeck, Dimitar Berbatov and Michael Owen are all ahead of the precocious Italy Under-21 international in the Manchester United pecking order and in order to gain some invaluable first-team experience, Macheda concedes he would consider a loan spell away from the Red Devils.
Macheda admits he still envisages his long term future being at Manchester United but is open to the prospect of furthering his development elsewhere following a frustrating spell at Old Trafford.
The striker burst on to the scene during Manchester United's Premier League title run-in in 2009, when his superbly taken stoppage time winner against Aston Villa in April, announced the prodigiously talented starlet to the wider public. Since then the towering centre-forward has played a peripheral role at Old Trafford and is now willing to go on loan to another Premier League club at the turn of the year.
"An assignment on loan in January? We have opportunities, but I definitely won't be going back to Italy," The Manchester United striker told tuttomercatoweb.com.
"I would like to play in England, today and tomorrow, because I want my future to be at Manchester United.
"There are proposals from the Premier League, we are evaluating them and we'll make our choices when the time comes."