Want more Instagram and Twitter followers? Here's what you shouldn't do
Fake apps fool social media users with promise of new fans but con them out of cash instead.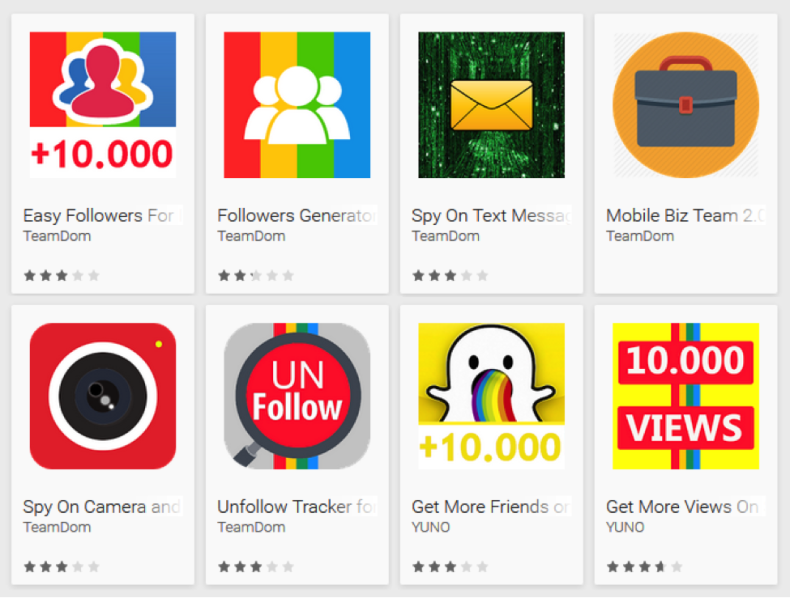 The number of followers one has on Instagram or Twitter is an affirmation in the race for social media supremacy. It's a stamp of popularity and influence, not to mention bragging rights for some. But in the pursuit to get as many followers as possible the temptation to buy fake followers may be the worst thing you can do.
They say cheaters never win and that appears to be the case here as those who have used services to buy scores of faux fans have been stung by even more deceitful people. Eight fake applications have been discovered on the Google Play store promising legions of followers but in fact loop them into marketing scams, share their personal information and get them to receive telesales calls costing over £4-a-week.
Security researchers at ESET explained on its blog how they discovered the fake apps, which have received up to 1 million downloads.
While there are genuine apps out there that will offer to boost your followers the eight malicious apps found by ESET lured users by looking legitimate to begin but as they went to checkout their purchase they were asked to verify the order, entrapping them in an endless cycle of offers for free gifts, services and coupons.
Each would request personal data, leaving user information open to be widely shared. Users who still didn't recognise anything out of the ordinary were also asked to consent to paying approximately £4-a-week to receive telesales calls and premium-rate SMS messages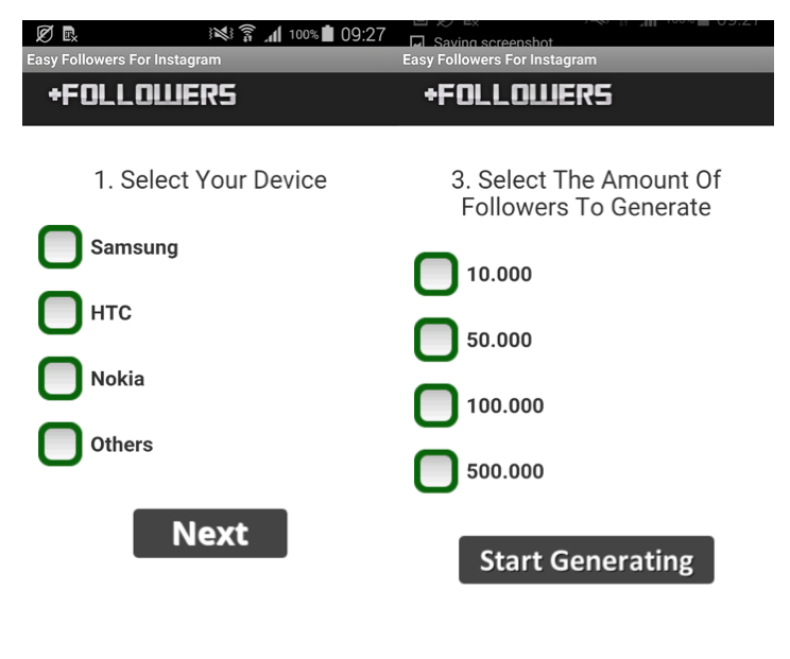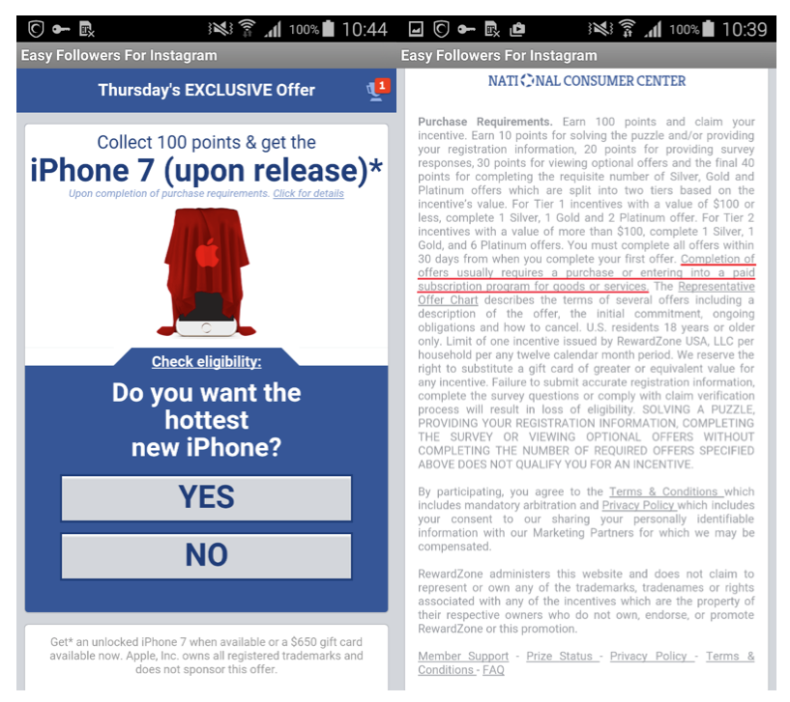 The apps have since been taken down but there is every chance more incarnations of these malicious apps preying on the unwitting will appear.
What to do to avoid fake follower apps
The best thing to do is go with well-known apps and services. Check the rating of an app to see what people are saying. If it's got a lot of negative comments you know best to steer clear. Don't openly share your personal information, take vigilance when asked – even if an app is promising to give you a free speedboat use the rule that if something's too good to be true, it probably is. Or, maybe gain followers the good, old-fashioned, organic way.