A new international body will be set up to look at potential war crimes and human rights abuses committed during the conflict in Syria.
The United Nations General Assembly voted on Wednesday (21 December) to establish the body to "collect, consolidate, preserve and analyze evidence" in Syria during the conflict.
The Liechtenstein-drafted resolution was passed by a vote of 105 to 15, although there were objections from Syria and Russia.
Liechtenstein UN Ambassador Christian Wenaweser said before the vote that inaction sent the signal that "committing war crimes and crimes against humanity is a strategy that is condoned and has no consequences."
"We have postponed any meaningful action on accountability too often and for too long."
The special team will prepare files to pave the way for international criminal proceedings "in national, regional or international courts or tribunals that have or may in the future have jurisdiction over these crimes", Associated Press reported.
The cases may include one from September over an attack on an aid convoy outside of Aleppo in September, which killed 10 people and injured 22, which a UN board of enquiry said was "highly likely" to have been carried out by the Syrian air force.
The Geneva-based UN Human Rights Council set up the independent UN Commission of Inquiry on Syria to look at war crimes in 2011.
The commission, which has a list of war crimes suspects, has called for the Security Council to refer the Syrian case to the International Criminal Court, The Telegraph reported.
Also on Wednesday, the Security Council approved humanitarian aid to be delivered into the war-ravaged region for another year.
Meanwhile, the agency reported that rebel fighters and civilians continued to be bused out of Aleppo as the evacuation of former rebel strongholds entered the final phase.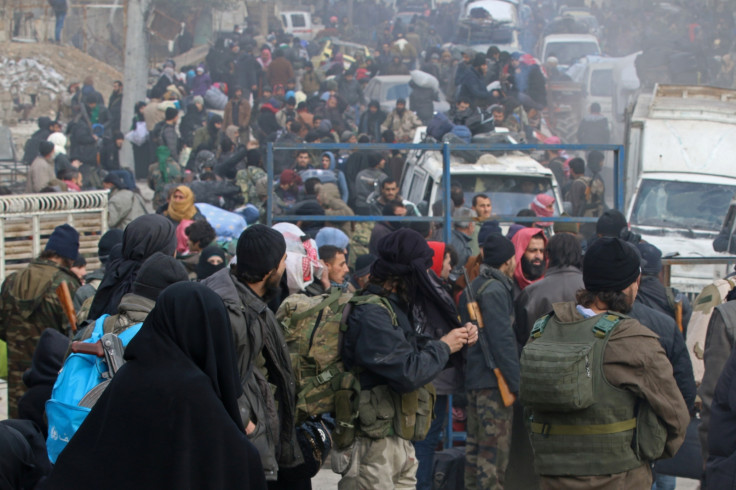 In the town of al-Bab, there were clashes with Isis which led to the deaths of 14 Turkish soldiers, according to the Turkish army. The army said the militants used suicide bombs and that 138 Isis fighters were killed in the fighting, the BBC reported.
It is Turkey's biggest military loss since its military operation in Syria started in September.