The Dutch government has decided to extend its campaign of air strikes against Islamic State (Isis) jihadists to war-ravaged Syria, in an attempt to rid the country of jihadi training bases. The Netherlands has already been striking strategic positions in neighbouring Iraq with its impressive squadron of six F-16 planes and has now taken the same increased action the UK government did in November.
On Friday 29 January, the Dutch Cabinet, after a meeting in The Hague, decided to extend airstrikes to Daesh (IS) Syria. A US-led coalition, including France, the UK and other countries, have been targeting oil fields, jihadi banks and militants.
After requests from both the United States and France during meetings in Paris last week, Prime Minister Mark Rutte's two-party coalition government agreed to deploy the jets at their disposal. A timetable for when the air strikes will begin has not yet been announced.
"We will have our F-16s be more efficiently deployed by also having them be active in the Syrian part of the conflict, particularly hitting, for example, training centres and other facilities which will replenish the capacity of ISIL to be active in the Iraqi side of the conflict," Prime Minister Mark Rutte said, according to Al-Arabiya.
The finer details for the Dutch air strikes in Syria will be outlined in the coming days after the majority of Dutch legislators supporting the motion. Defence Minister Jeanine Hennis-Plasschaert expressed her belief that by targeting Syrian bases this will stop the extremists replenishing their fighters: "The progress that has been made in Iraq won't stand if IS remains in a position to support the fight in Iraq from eastern Syria."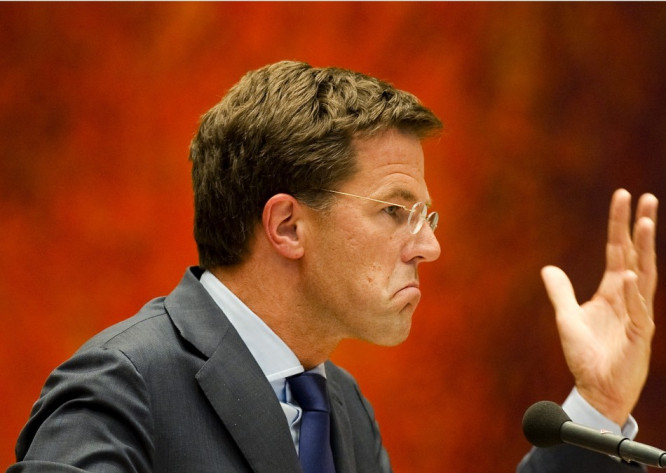 The Netherlands will also consider sending more military equipment to support to Iraqi-Kurdish Peshmerga fighters battling the militants on the ground. The Hague will also send other types of financial and military assistance.
US Defence Secretary Ash Carter commended the Netherlands for its announcement saying: "I also appreciate the announcement of additional funding to support moderate armed Syrian opposition groups with civilian means and medical assistance, consideration of additional support to the Iraqi security forces and the Peshmerga, and additional funding for the restoration of damaged hospitals, schools and other infrastructure."
British MPs voted to extend airstrikes to Syria in November in the wake of the Paris Terror Attacks. An IS suicide bombing in Yemen last week, that killed six people, is believed to have been carried out by a Dutch fighter. The attack, which took place outside the presidential palace in Aden, was believed to have been carried out by a militant called Abu al-Hunaifa.
And earlier in January, police arrested a former Dutch soldier who is accused of killing IS jihadists and posting his exploits on Facebook. The 47-year-old is alleged to have fought alongside YPG militants, a Kurdish militia in Syria.