A key Syrian opposition group has said it will attend a peace conference in Geneva aimed at ending the country's five-year civil war. The High Negotiations Committee (HNC), a body comprising the main opposition groups and factions, had threatened to boycott the talks unless Syrian regime forces ceased air strikes and lifted sieges of rebel-held towns.
The group had also insisted that it should be the sole opposition body taking part in the negotiations but changed its mind at the last minute after receiving assurances that a list of its humanitarian demands would be met. "The HNC will go to Geneva tomorrow to discuss these humanitarian issues which will pave the way into the political process of negotiations," HNC spokesman Salim al-Muslat was quoted as saying by Reuters.
The HNC is reported to have submitted a list of 3,000 Syrian women and children in government prisons whom it wants released. "They've raised an important point of their concern, they would like to see a gesture from the government authorities regarding some kind of improvement for the people of Syria during the talks, for instance release of prisoners, or some lifting of sieges," Staffan de Mistura, the UN mediator for Syria, was reported as saying.
The United Nations-brokered conference got underway in Geneva on 29 January, with De Mistura meeting the Syrian government delegation. He is expected to meet negotiators from the HNC on 31 January.
Crucial conference
The five-year Syrian civil war has claimed the lives of more than 250,000 people. An estimated 4.5 million people have fled the country and some 6.5 million have been internally displaced.
The Geneva talks will prioritise a country-wide ceasefire in Syria, delivering humanitarian aid and halting the threat posed by the Islamic State (Isis) militant group.
The negotiations will start with proximity talks, with UN diplomats travelling back and forth between the rival delegations in separate rooms, and are expected to last for six months. Previous efforts to find a political solution to the bloody conflict have broken down on preconditions demanded by both sides.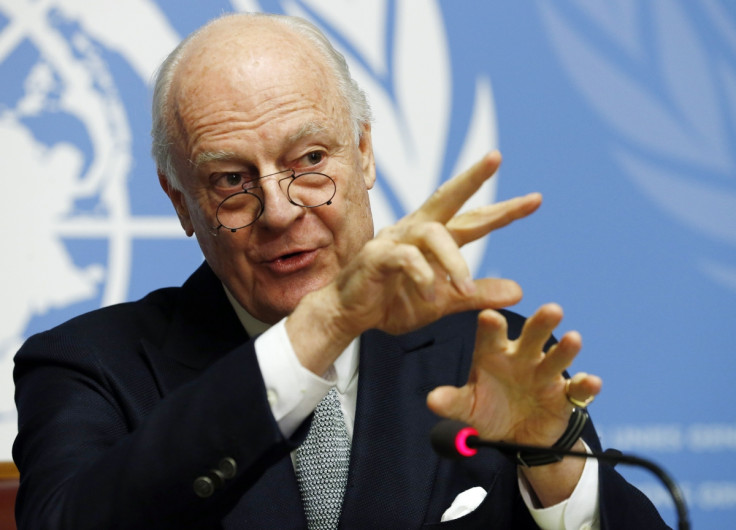 "You have seen enough conferences... this one cannot fail," De Mistura said in a video message to Syrians on 28 January. "We've heard your voices, we heard when you have been telling us so many times wherever we met you, you Syrian people, you women, men and children of Syria, saying: Enough, enough killing, murdering, torturing, prisons."
The Geneva talks were scheduled to start on 25 January but were delayed by a dispute over who should represent the opposition at the negotiating table. The Assad government has appointed its UN envoy, Bashar al-Jaafari, as the chief negotiator of its delegation.