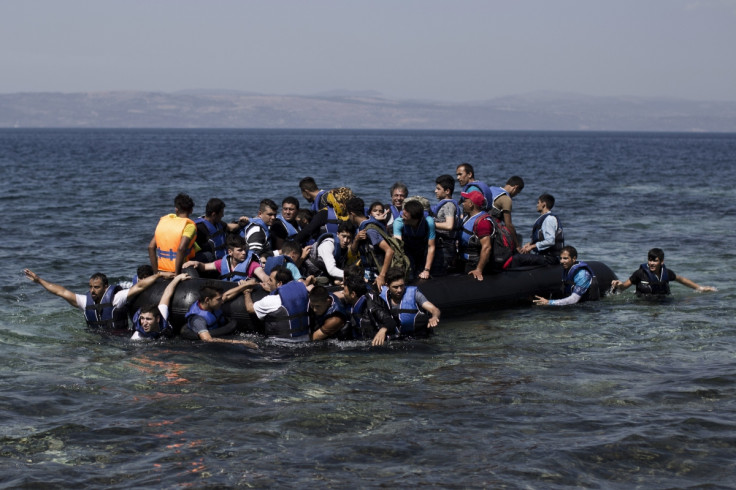 British intelligence officials fear that jihadists from Isis are using the migrant crisis to smuggle terrorists into Europe from where they can then enter the UK using fake passports.
Sources say they are mainly travelling on fake Syrian or Iraqi passports so sophisticated, it is almost impossible to distinguish between genuine refugees and terror suspects.
A senior British intelligence official told the Daily Telegraph: "Islamic State is skilfully exploiting the migrant crisis to smuggle terror cells from Syria into major European countries such as the UK.
"Jihadists travel to Raqqa to meet up with Isil commanders, where they receive training and new passports.
"They then make their way back to Europe posing as migrants with new identities, making it virtually impossible for security officials to detect potential terrorists among those fleeing persecution," he said.
The fears will increase pressure on the UK Government ahead of the European Union referendum, which Downing Street is now looking to hold on June 23. Eurosceptics say the only way of ensuring that terrorists are not able to travel to the UK would be to leave the EU and have stricter border regulations.
In the first analysis of a potential "Brexit" on immigration levels, the pressure group Migration Watch UK, said on Tuesday (26 January) a "No" referendum vote could cut numbers coming to the UK by 100,000 a year.
Frans Timmermans, the first vice president of the European Commission, said that the majority of those coming to the EU are not fleeing war or persecution and that they should be deported.
"It's about 60% of all asylum seekers. These are people that you can assume have no reason to apply for refugee status," he said.
A Europol report has warned that Isis has set up terror training camps around the EU and Balkans to prepare fighters to carry out "special forces style" attacks in the UK or other countries.