An unfinished resort complex situated on top of a cliff in Turkey's Cesme peninsula has served as a waiting point for refugees and migrants trying to reach the Greek island of Chios. The refugees and migrants – predominantly from Syria, Afghanistan, and Iraq – would often have to wait days or weeks for smugglers to arrive with a boat, particularly as winter weather conditions made the crossing more dangerous.
Turkish authorities have cleared the unfinished resort in an attempt to stop the flow of refugees and migrants to Europe. Getty Images photographer Chris McGrath visited the abandoned complex with holes in the walls, no glass in the windows and no running water. His photos show the items left behind in the squalid rooms: a pump for a dinghy, a manual for an outboard motor, children's toys and drawings and messages scrawled on the filthy walls.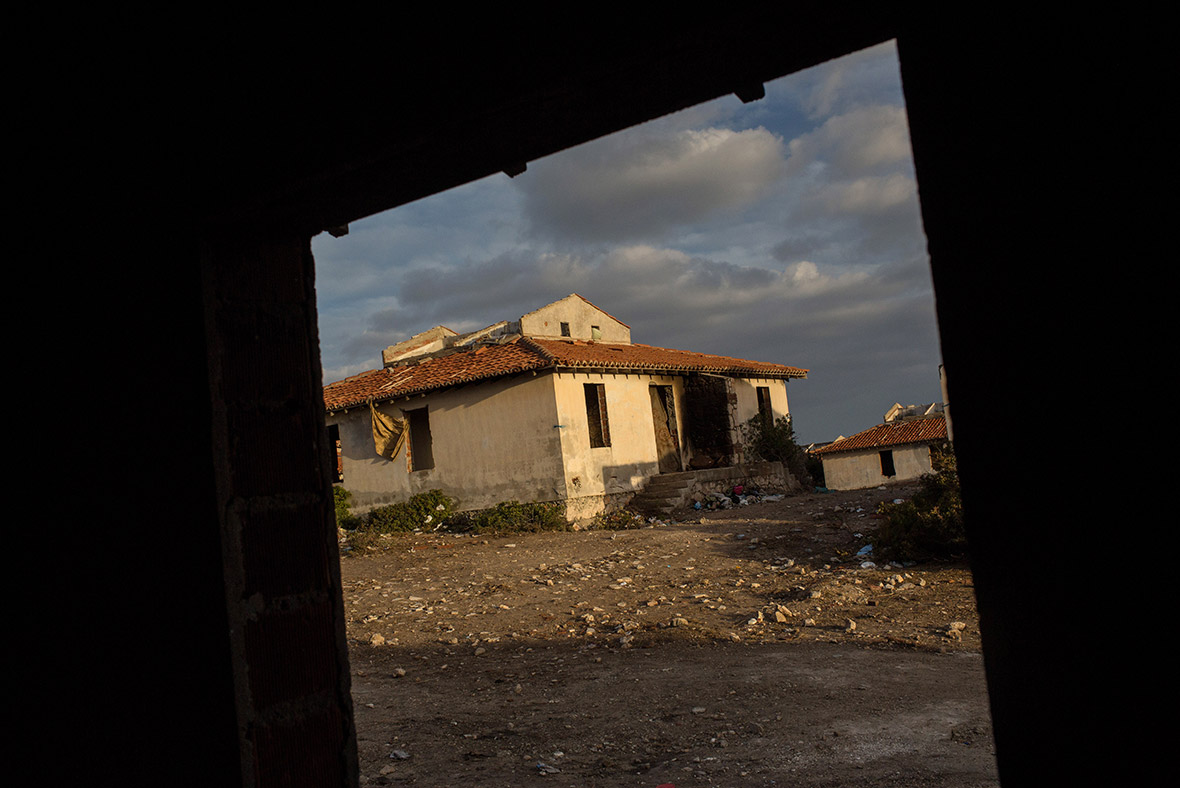 The island of Chios, which lies four miles from the Cesme peninsula, saw the second-largest number of arrivals in 2015, behind its northern neighbour Lesbos, where about half of all asylum-seekers landed.
Some European countries — notably Hungary and Slovakia — have blasted Greece for being unable to secure its border, which also forms part of the external limits of Europe's borderless Schengen area. But such calls ignore the realities at sea. No matter how many patrol boats are out in Greek waters, attempting to force a vessel of asylum-seekers back into Turkish waters is both illegal and dangerous, even in calm seas. So unless a Turkish patrol stops a migrant boat and returns it to Turkey, there is little Greek or Frontex patrols can do once it has entered Greek territorial waters but arrest the smugglers and pick up the passengers or escort the vessel safely to land.
The sheer numbers have been overwhelming. More than 850,000 people, most fleeing conflict in Syria and Afghanistan, entered Greece by sea in 2015, according to the UNHCR. Already in 2016, more than 35,000 people have arrived despite plunging winter temperatures and days of stormy weather.