European leaders have proposed that Greece have its borders sealed off from the rest of Europe with passport-free travel within the Schengen zone to be effectively stopped for two years in a bid to tackle the migrant crisis.
The plans the European Commission will consider would effectively see the passport-free zone in Europe moved north to exclude Greece and would include passport checks on the continent.
During talks in Amsterdam, the Commission discussed how to prevent migrants getting from Greece to Germany through the Balkans. There were calls for Greece to set up holding camps for 300,000 refugees to stem the flow of migrants from Syria and other nations outside Europe.
Athens has slammed the idea of exclusion from Schengen with Yannis Mouzalas, the Greek migration minister, denouncing the threat as a "blame game".
Meanwhile Nikos Toskas, Athens' public order minister, said criticisms of Greece were unfair. "It is very difficult to stop small boats coming ... except sinking or shooting them, which is against our European values and Greek values and we will not do that," The Telegraph reported.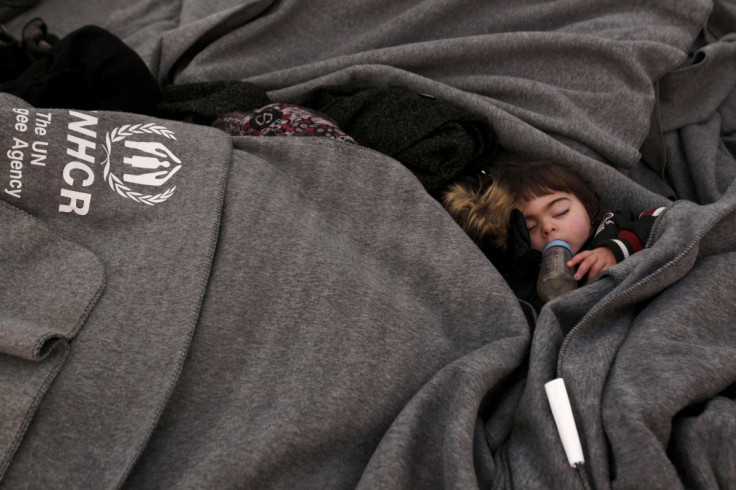 At present there are temporary checks on the borders between Germany and Austria; Denmark and Germany; Sweden and Denmark; Austria and Slovenia; Austria and Hungary; and Slovenia and Croatia.
Passport-free travel is considered a key achievement of the EU and any move to stop this will be difficult to reverse, with The Times quoting one EU official as saying: "If border controls were allowed to remain for two years, it is difficult to see that they would ever be removed."
During the talks, Theresa May, the British Home Secretary, accused her counterparts of doing nothing to stem the crisis that now threatens to tear the EU apart, saying: "Unfortunately what we've had is more talk than action."
It also emerged that David Cameron has just days to finalise his renegotiation with Brussels with the deal that the EU is prepared to offer Britain to remain in the EU to be published next week.
The terms of that deal will determine whether the UK votes to leave the EU in a referendum with the migrant crisis a key factor for many British voters, especially in light of disturbances in Calais where migrants tried to storm a UK-bound ship.