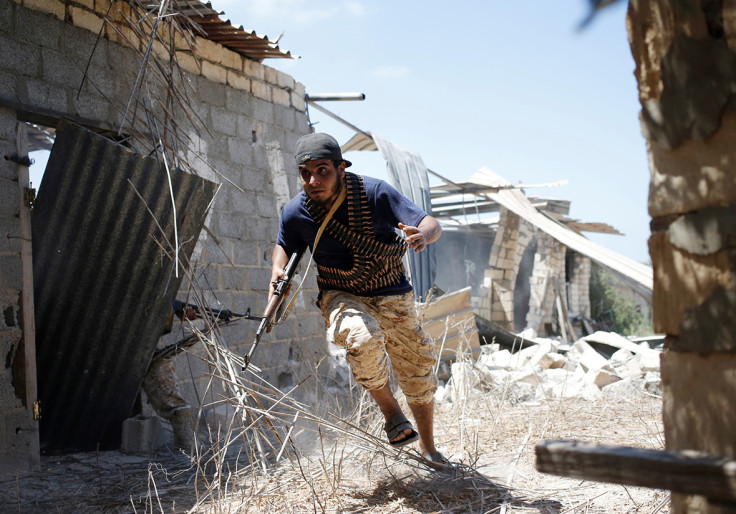 The US has started a new airborne campaign against Islamic State (Isis) in Libya which it hopes will wipe out the remnants of the jihadist threat which has been under siege over the last few months.
The Pentagon says that the action follows a request by the UN-backed unity government in the North African country.
Defence officials from the Pentagon said the US would target Isis in and around Sirte, a jihadist stronghold halfway between Tripoli and Benghazi. The officials told NBC that the pending strikes were targeted and well-planned and would be part of a sustained, offensive air campaign.
According to the head of the United States Africa Command, Isis had about 5,000 fighters in Sirte.
However this has been whittled down due to the city being pounded over the past few months by military loyal to the new Libyan government, alongside various militias.
In a televised address, the Libyan prime minister Fayez al-Sarraj said the strikes, which are the first US military action in conjunction with the Libyan unity government, caused "heavy losses".
He said the US strikes were carried out in coordination with the military command centre of pro-Government of National Accord (GNA) forces, and that no foreign troops would be deployed.
He said: "This has allowed our forces on the ground to take control of strategic positions", adding that the American involvement would be "limited in time and will not go beyond Sirte and its suburbs.
"We asked for this support from the international community, notably the United States, but we want to point out that there will be no foreign presence on Libyan soil," AFP reported.
The fall of Sirte, 450km (280 miles) east of Tripoli, would be a major blow to Isis, which has faced a setbacks in Syria and Iraq.
A Pentagon statement said: "These actions and those we have taken previously will help deny ISIL a safe haven in Libya from which it could attack the United States and our allies."