Warren Beatty and Faye Dunaway get second chance at Oscars following Best Picture gaffe
The pair mistakenly named La La Land the Best Picture winner last year, over true winner Moonlight.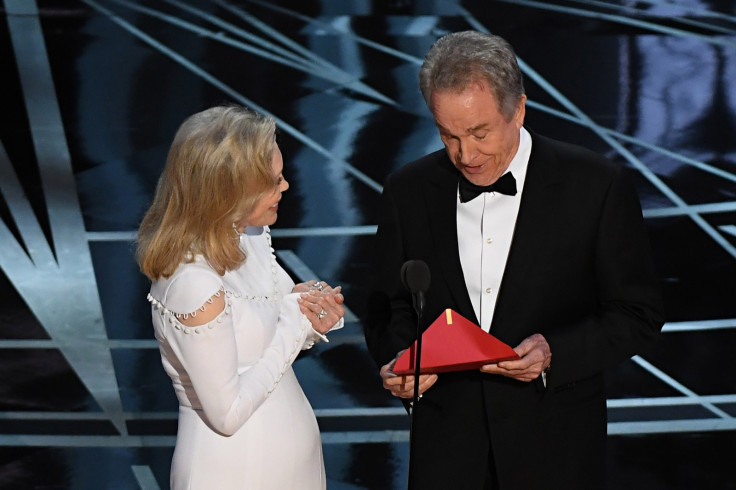 This Sunday (4 March) Hollywood legends Warren Beatty and Faye Dunaway will get a second chance at handing out the Best Picture Oscar, following last year's mix-up that lead to La La Land being mistakenly named the winner over Moonlight.
Beatty and Dunaway weren't directly to blame for the mistake seen around the world. They were handed the envelope for Best Actress and were confused to see Emma Stone's name, as well as La La Land, which she won the prize for earlier that night.
In a fluster Beatty handed the envelope to Dunaway, who read out La La Land. It took a few minutes, after the film's crew had assembled on stage, for the mistake to be rectified.
TMZ reports that the pair will return during this Sunday's ceremony to present the top prize again, presumably after officials have double, triple, quadruple and quintuple-checked the envelope.
The pair reportedly attended a rehearsal yesterday, going through their lines twice. Of course, they joked about last year, with Dunaway saying: "Presenting is better the second time around," and Beatty adding: "The winner is Gone with the Wind."
However, now their lines are revealed there they may well be changed.
Other presenters on the night are expected to include Stone presenting Best Actor, last year's Best Supporting Actor winner Mahershala Ali, who'll present Best Supporting Actress and last year's winner of that category Viola Davis, who will present Best Supporting Actor.
Last year's Best Actor winner Casey Affleck will not present Best Actress, owing to the historic allegations of sexual misconduct levelled against him and the prominence of the Time's Up movement calling for the better treatment of women in Hollywood.
Affleck always denied the allegations and settled with the two women who accused him - director of photography Magdalena Gorka and producer Amanda White - out of court.
Other presenters include Emily Blunt, Sandra Bullock, Dave Chappelle, Ansel Elgort, Jane Fonda, Jodie Foster, Ashley Judd, Nicole Kidman, Matthew McConaughey, Helen Mirren, Lupita Nyong'o and Christopher Walken.
Gal Gadot, Mark Hamill, Oscar Isaac, Armie Hammer, Lin-Manuel Miranda, Gina Rodriguez and Zendaya will also present awards.