Washington Man Survives Being Dragged Through Wood Chipper [VIDEO]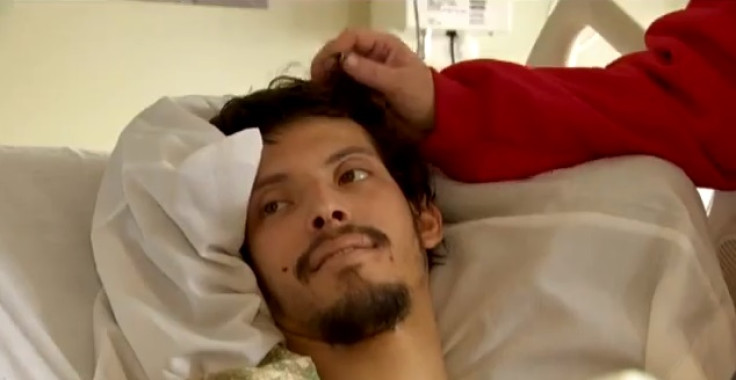 A man is recovering in hospital after being dragged through an industrial wood chipper.
Frank Arce, 23, became trapped in the machine after crawling inside to retrieve a jammed piece of wood while it was switched off.
After a colleague turned the machine on, Arce was flayed and crushed as he was dragged through. He said he heard when the machine's engine was turned back on but realised that it was too late to escape.
Arce was conscious throughout the entire 10-second ordeal and was eventually pushed out on to a conveyor belt.
The machine that trapped Arce is called a "porcupine" and uses eight-inch blades to cut up pieces of bark.
He suffered seven broken ribs, a broken pelvis, broken knee, shattered ankle, collapsed lung, bruised liver and permanent nerve damage, as well as a deep cut that runs the entire length of his back.
Arce, who lives in Washington State, is expected to spend at least two more weeks at PeaceHealth SW Washington Medical Center, where he is currently recuperating.
"There's no way I should be here right now," Arce said. "Basically I was praying for the best and preparing for the worst. In a situation like that, that's honestly all you could do.
"After I went through the machine and everything got shut down, I was sitting there waiting and I didn't want to look at the wounds," he added.
Arce said he felt angels looking out for him throughout his ordeal. He also credited his training and the help of his co-workers with helping him to get the care he needed.
Arce's employer Swanson Bark and Wood Products is paying for all of his medical bills. The Washington State Bureau of Labor and Industries will be launching an investigation into the incident.
Watch video footage of Frank Arce explaining his ordeal below:
© Copyright IBTimes 2023. All rights reserved.