A very special McLaren has set a new record for the fastest road-legal car to ever take on the Goodwood hill climb. The record-breaking run was set on 26 June, the final day of this year's Goodwood Festival of Speed, and there are now videos online showing just how quickly the car went.
With almost 990 horsepower, the P1 LM is a road-legal version of the P1 GTR, itself a track version of the regular P1 road car. Still with me? Good, because the LM is very special indeed. It'll cost around £3m (plus VAT), only five will ever be built (plus the grey prototype seen here), and it is both lighter and faster than its track-only sibling, the GTR. There's also some gold leaf in the engine bay, harking back to the McLaren F1 of the Nineties.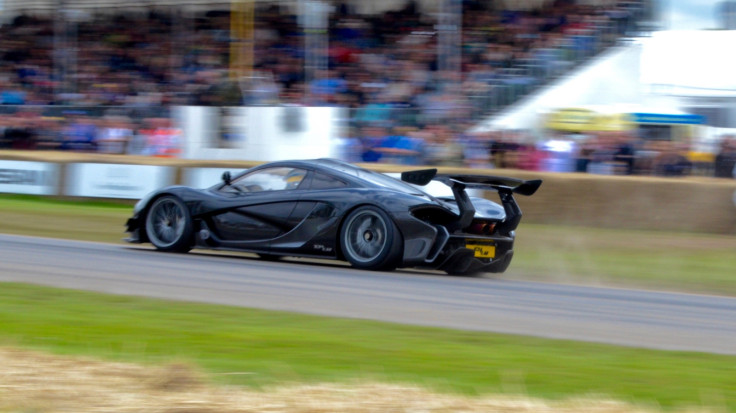 Piloted by Swedish hillclimb expert Kenny Brack, the P1 LM was entered in the Festival of Speed's shootout, an event which acts as the grand finale for the weekend and is normally dominated by highly-modified race cars, Formula One cars and vehicles designed to scramble up tarmac hill climbs as quickly as possible.
But the P1 LM has indicators, number plates and, if you're particularly mad, could be taken to Tesco.
Running second-to-last on Sunday afternoon, the P1 LM sprinted up the 1.1-mile track (which is basically the driveway of Lord March's home, Goodwood House), in 47.07 seconds. It was then beaten by 'Gobstopper 2', a purpose-built (and certainly not road-legal) race car based on the Subaru Impreza, but was some 3.4 seconds ahead of third place and comfortably the fastest road car to ever take on the Goodwood hill.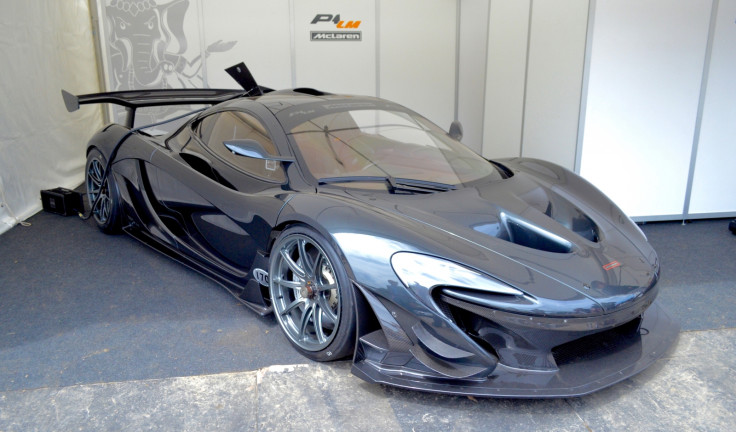 As well as acres of exposed carbon fibre and gold leaf, buyers of the P1 LM will be treated to a car which has a steering wheel based on that of Lewis Hamilton's championship-winning 2008 F1 car. The six LMs have been commissioned by Sussex-based Lanzante and will be built by McLaren Special Operations.
As impressive as the P1's run was (check out how hard Brack is working in the Instagram video, below), it is still some way behind the all-time Goodwood record, which is held by another McLaren. But this time it's the MP4/13, McLaren's 1998 Formula One racer, and driven by F1 driver Nick Heidfeld the car set a record of 41.6 seconds with an average speed of just over 100mph, at the 1999 Festival of Speed.
But beating this record will be tough, as soon after it was decided that contemporary F1 cars cannot compete for the outright record due to spectator safety concerns.