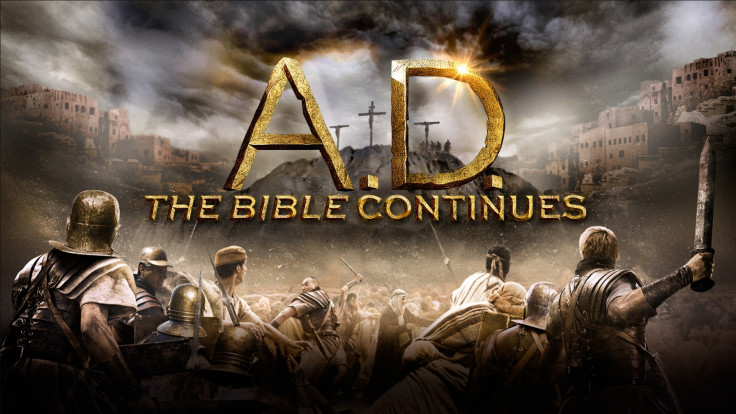 A.D. The Bible Continues premieres this Sunday as NBC unveils its new drama on the Easter 2015 holiday. A sequel to the 2013 miniseries The Bible, the new series begins with the crucifixion and resurrection of Jesus, and continues with the first ten chapters of the Book of Acts.
"A.D. The Bible Continues picks up where the hit miniseries The Bible left off, continuing the greatest story ever told and exploring the exciting and inspiring events that followed the Crucifixion of Christ," reads the official description for the series.
Story
"The immediate aftermath of Christ's death had a massive impact on his disciples, his mother, Mary, and key political and religious leaders of the era, completely altering the entire world in an instant. Beginning at that fateful moment of the Crucifixion and the Resurrection, A.D. The Bible Continues will focus on the disciples who had to go forward and spread the teachings of Christ to a world dominated by political unrest, and the start of a whole new religion that would dramatically reshape the history of the world."
Check out the official synopsis for the show's premiere episode and episode 2, below:
Episode 1, The Tomb Is Open, synopsis:
Peter and the disciples experience their darkest hour in the premiere of this miniseries that dramatises the impact of Christ's death on his disciples and the era's political and religious leaders.
Episode 2, The Body Is Gone, synopsis:
Jesus' tomb is empty, and Pilate and Caiaphas suspect the disciples stole the body. The disciples journey to Galilee, receiving their mission from Jesus.
A.D. The Bible Continues premiere episode airs this Sunday, 5 April at 9 pm ET on NBC.
Click here to watch episode 1 live stream online.