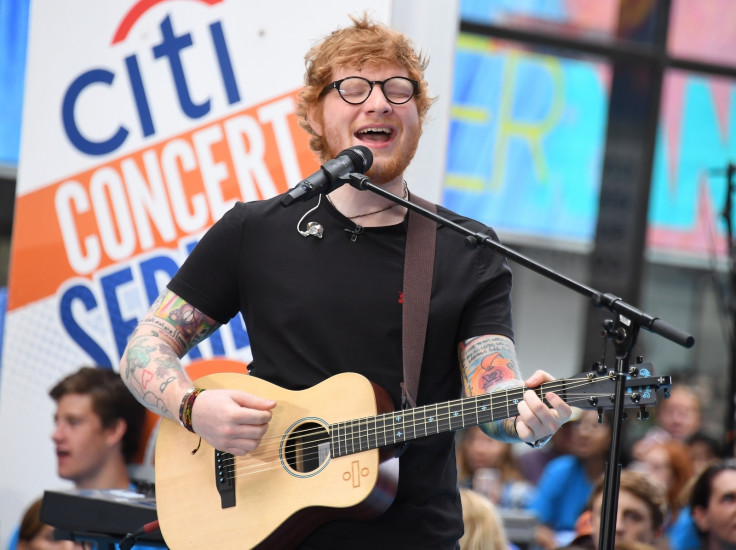 Ed Sheeran might just have the world's most excitable superfan. The young girl, named Isabella, thought she was unable to get tickets for the pop star's current Divide world tour – but her parents delivered the ultimate, heart-warming surprise.
Isabella was under the impression she and her parents were driving to Montreal to visit her grandparents. However, footage posted online by her mother, Consuelo Bernardi, reveals what happens when Isabella's biggest dream is fulfilled.
A description under the YouTube video reads: "She's been asking for months to go see Ed Sheeran but had accepted the fact that Mommy and Daddy weren't able to get tickets to his sold out show in Montreal. We lied."
In the short clip, Isabella is seen sitting in the back of her parents' car and using her iPad while singing along to Sheeran's single Castle On The Hill, which is playing on the car radio. Bernardi asks Isabella to remove her headphones before breaking the exciting news that they managed to bag tickets for the British singer's Montreal concert, despite previously telling their daughter it was a sold-out show.
Isabella immediately screams with excitement and begins jumping around in her seat. However, her overwhelmed emotions only became heightened when her mother reveals that she also has meet-and-greet tickets to visit her idol backstage.
The delighted youngster screams: "Why? Oh my god. Are you lying?" before asking her mother whether she brought "the book". Bernardi says she was unable to but brought an Ed Sheeran t-shirt instead which seemed to please her daughter nonetheless. After calming down slightly, Isabella found her sense of humour and joked that someone was "calling the police" outside the car after hearing her hysterically loud reaction.
Watch Isabella's reaction to her Ed Sheeran surprise:
After some time no doubt to compose herself, Isabella had her once in a lifetime experience by meeting the singer backstage at Montreal's Bell Centre on 19 July. In the photos, Isabella is seen throwing her arms around the superstar while even her father joins the pair for a selfie. Another image sees Sheeran, 26, holding up a picture which Isabella drew of him holding his beloved guitar with the words "#1 fan" written at the top.
As expected, Isabella had the time of her life at the gig as her mother tweeted shortly after: "She's still on cloud 9. They hugged, they chatted, took pics and she gave him a picture. She said he was so kind and nice!"
Sheeran is currently performing around North America on his world tour in support of his record-breaking third album Divide. Released in March, the number one album hosts the hit singles Shape Of You, Galway Girl, Perfect and Dive. Sheeran has plenty to celebrate at the moment as Divide is nominated for the Mercury Prize 2017.
Reacting to his surprise nod, Sheeran wrote on Instagram: "My dream when I first started music was to sell out Shepherd's Bush empire and have a Mercury-nominated album. Did the latter on the first album but have never been nominated on either album so just assumed it would ever happen, as I'm aware, I'm not the most critically acclaimed artist out there.
"But today, low and behold, woke up to find out Divide has been shortlisted. Now I'm aware I won't win, but to be put on the shortlist is a real honour, and something that makes both 26 year old me and 13 year old me very happy and proud. So thank you to whoever put me up for it, I'm sorry I can't make the ceremony as I am still touring the USA. But thank you. You rock."
Sheeran's tour resumes at the Rogers Arena in Vancouver on 28 July.