Kylie Jenner is one of the most popular celebrities on social media, with over 96.1 million Instagram followers and countless Snapchat viewers. However, actress Keke Palmer is concerned about the reality star portraying a false perception of perfection to her legions of young fans through her flawless and filtered photos.
In addition to her millions of Instagram followers, Jenner, 19, is believed to be the queen of Snapchat, where she often shares bathroom selfies in her underwear while promoting her best-selling lip kit range.
According to Palmer, 23, Jenner and her equally famous Kardashian sisters are using their power to influence in the wrong way by promoting a lifestyle and image that is inauthentic.
Speaking to Yahoo Beauty, Palmer said: "In the sense of the Kardashians, it's like I'm going to show you so much perfect and be everything a woman should be or everything a man would like or love. And I'm going to be exactly that so you can't bully me anymore."
Addressing Jenner's social media platform, the Scream Queen star continued: "Specifically in the situation with Kylie, where you've had a young girl people have seen on television since she was a kid and they literally told her she was so ugly... the ugly person in the family. She went and did apparently everything the world deems as beautiful. The even crazier part is that everybody loves her for it."
In 2015, Jenner admitted to having temporary lip fillers after fans noticed her increasingly plumper pout. Although her physique also appears to have changed – including larger breasts, curvier hips and a bigger bum – Jenner has strenuously denied having other cosmetic surgery on her body. In fact, when a Twitter follower accused her of having a boob job, the E! reality star claimed her ample cleavage was simply due to her menstrual cycle.
Palmer fears that Jenner's more impressionable fans will aspire to attain a body which is not real or natural. The actress explained: "What I find interesting is that this is something that is being displayed to my generation – showing young girls, young guys that if you do everything that society wants you to be, not only will you be praised for it but you will make money for it. You can be profitable for not being who you truly are."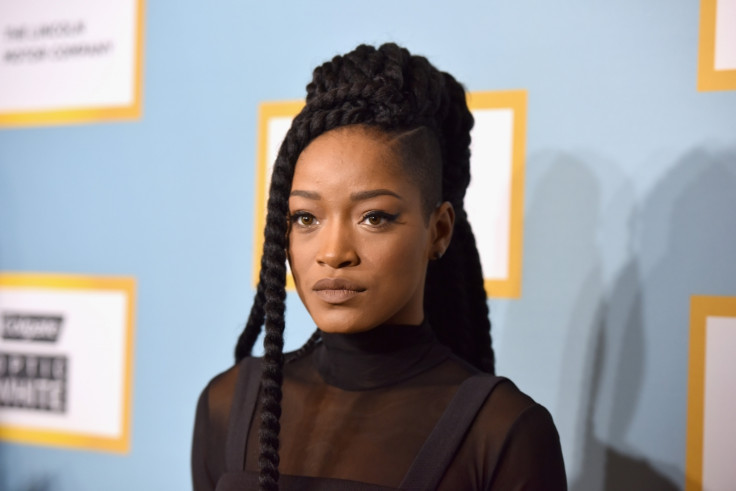 The TV star added: "That's the thing we really have to be careful of and why I'm so honest about everything I'm going through – whether that's sadness, happiness, depression, anger, boredom, whatever it may be. We all go through it. And I feel really grateful to be in the industry for as long as I've been and to have people who have been with me this long in my career and stand on a platform and say, 'It's all a gag!'"
Somewhat confirming Palmer's claims of Jenner's insecurities, the teen previously admitted that she was bullied while at school and felt under pressure about her image having appeared in her family's reality series, Keeping Up With The Kardashians, since the age of nine.
Earlier in July, Jenner's ex-boyfriend Tyga admitted her obsession with public perception was the reason for their split after more than a year of dating.