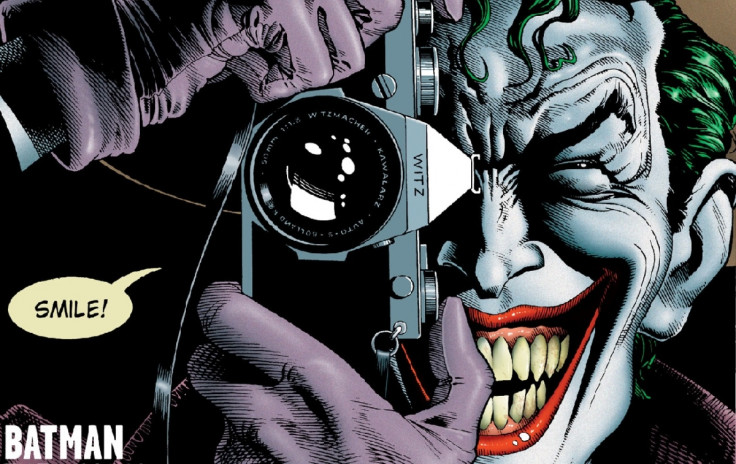 The first official trailer of R-rated animated movie adaptation of Batman: The Killing Joke has been released. The graphic novel of the same name, considered to be one of the best Batman stories, was penned by Alan Moore, drawn by Brian Bolland and published in 1988.
Kevin Conroy is lending his voice to play Batman again, while Mark Hamill will voice The Joker.
The movie retells the tale of the origin story of The Joker, a failed comic and family man, who turns insane after his tragic disfigurement, which pulls him to the life of crime in Gotham city.
In the novel, The Joker is an unnamed man with a pregnant wife at home. As he failed as a comic after quitting his job as an engineer at a chemical plant, he has no means to support his family. So one day he takes a job to assist two criminals to break into his old work place so the duo can rob the card company next door.
Once inside the factory they run into security personnel and a shoot-out ensues, in which the criminals are killed. The Batman appears just when the shoot-out begins and The Joker panics and jumps into a chemical waste pit that changes his life forever.
The chemical disfigures his appearance: His skin turn chalk-white, lips ruby-red and hair bright green. The disfigurement, coupled with his misfortunes, turns him insane, thus marking the birth of the villain: The Joker.
He then goes on to terrorise police commissioner Jim Gordon in a bid to prove to Batman that even well-respected men in Gotham can turn insane after just "one bad day". He also paralyses his daughter Barbara Gordon, who later becomes the Oracle.
The animated movie has been produced by Bruce Timm and is expected to debut on Blu-ray, DVD and Digital HD later this year.
Watch the trailer below: