Warner Bros. upcoming animated adaptation of the notorious Alan Moore comic Batman: The Killing Joke has been rated R ahead of its release, according to Entertainment Weekly. Now that the classification has been confirmed, the film will mark DC Universe Original Movie franchise's first R-rated movie, including the one's that have had a cinematic release.
Talking with the same publication, president of Warner Bros Animation & Warner Digital Sales, Sam Register, gave this explanation as to why the rating is appropriate when considering the source material: "The Killing Joke is revered by the fans, particularly for its blunt, often-shocking adult themes and situations. We felt it was our responsibility to present our core audience — the comics-loving community — with an animated film that authentically represented the tale they know all too well."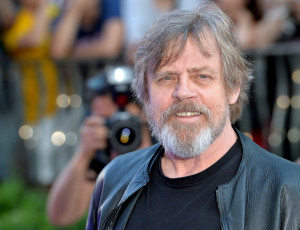 Originally published in 1988, The Killing Joke features well-known characters Batman, The Joker, Alfred Pennyworth, Police Commissioner James Gordon and his daughter Barbara. Two-Face and The Penguin also make brief appearances.
The comic's plot focuses solely around The Jokers escape from Arkham Asylum, hell bent on capturing Gordon and making him insane to prove to Batman that even the most well-respected citizen in Gotham can be turned crazy after just "one bad day."
Of course, Batman attempts to thwart his arch-nemesis' plans and return him to his prison but before he can do so, The Joker manages to kidnap Gordon and shoots and paralyses Barbara (aka Batgirl who later becomes Oracle following her injury, as DC Comics fans will already know).
Throughout the issue, The Joker has several flashback's to his early life too, hinting at his previously elusive back story. It shows him as an engineer-turned-stand-up comedian who is struggling to make ends meet and look after his pregnant wife. It later touches upon how the iconic villain came to be, after he suffers a great loss and is forced to become involved in a wealth of criminal activity.
In the animated picture, Star Wars actor Mark Hamill will be lending his voice once again to The Joker while Kevin Conroy (Justice League: The Flashpoint Paradox) will be portraying hero Batman. The film is set to premiere this summer at San Diego Comic-Con 2016 (July 21-24).
For more entertainment news follow A-List on Twitter @Alistinsider