Watch MPs grill Jamie Oliver: 'The Naked Chef' to give evidence on childhood obesity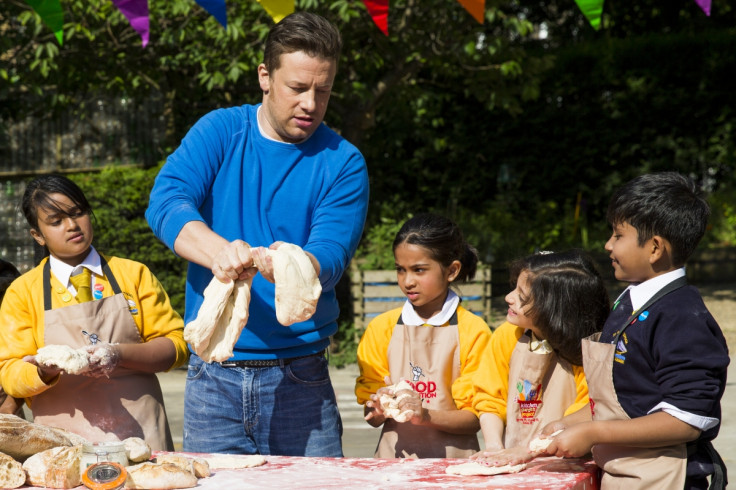 Celebrity chef Jamie Oliver will attempt to help MPs tackle the UK's ongoing childhood obesity crisis when he gives evidence in parliament on 19 October. The healthy food campaigner will be questioned by the cross-party Health Committee as the group investigates the impact of diet and physical activity on children's health.
The committee, which is chaired by Conservative MP Dr Sarah Wollaston, is specifically looking into what the government's policy priorities should be for addressing childhood obesity. Oliver will be asked whether the Conservative administration should intervene further in the diets of children after his Feed Me Better campaign saw the previous Labour government clean up school dinners.
The Health Committee inquiry comes after Jeremy Hunt warned that around 20% of children in the UK were considered obese, a situation the health secretary described as a "great scandal".
"I think at the start of a parliament you have a chance to put in place a national strategy to reducing diabetes and indeed particularly childhood obesity, which I think is a great scandal," the Press Association reported him saying. "Having one in five children at primary school clinically obese is something that we cannot say we accept as something that we're prepared to live with. We absolutely need to do something about that."
The health crisis has seen some MPs and groups call for a so-called "sugar tax", which would see the government introduce an extra levy on food producers with high-sugar products. Oliver, who infamously hit back at an Australian reporter in 2012 after he was accused of being overweight, has introduced a sugar tax of his own by adding 10p extra to non-alcoholic drinks in his chain of restaurants.
The millionaire is expected to give evidence at 4.10pm BST before the Health Committee. The session will be held in parliament's Wilson Room in Portcullis House and can been watched on Parliament TV.
© Copyright IBTimes 2023. All rights reserved.