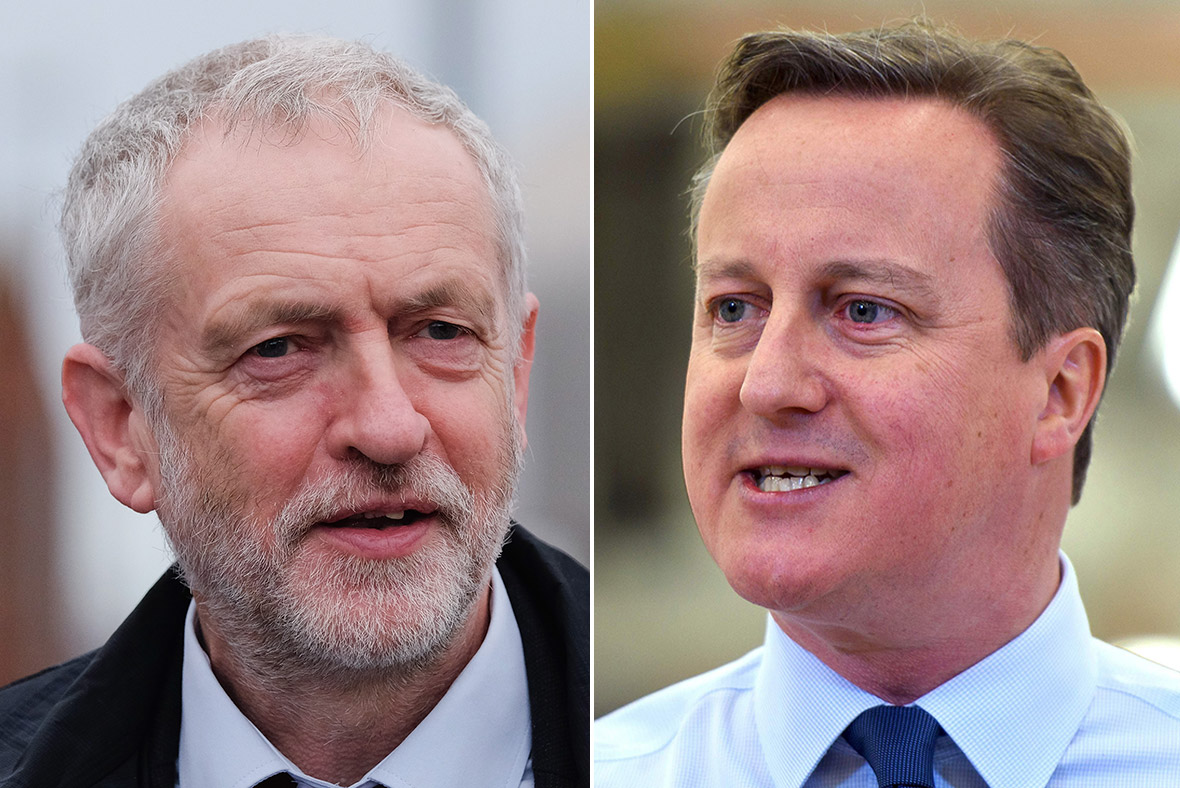 David Cameron's failure to address parliament after the publication of the draft EU reform deal provoked anger among Labour's ranks. Jeremy Corbyn noted the prime minister's move when he attacked Cameron in the House of Commons over his decision to make a speech at a Siemens factory in Chippenham.
"He's trumpeting the sovereignty of national parliaments of part of renegotiations but doesn't seem to accept the sovereignty of this parliament to make the statement he should have done," the left-winger declared.
But the Labour leader will have a chance to grill Cameron over his renegotiations efforts when the pair clash at Prime Minister's Questions (PMQs) on 3 February. The prime minister has made much of a so-called "red card", which would enable EU members to block laws from Brussels.
However, a review by the EU Council will only be called if at least 56% of all member states oppose a proposed law. The prime minister also failed to secure his benefits ban, which would have stopped EU migrants in the UK from receiving welfare payments for at least four years.
Instead the British government would be allowed to call for an "emergency break" from Brussels, which would limit benefits to EU migrants in the UK for a temporary period once a certain migration threshold is reached.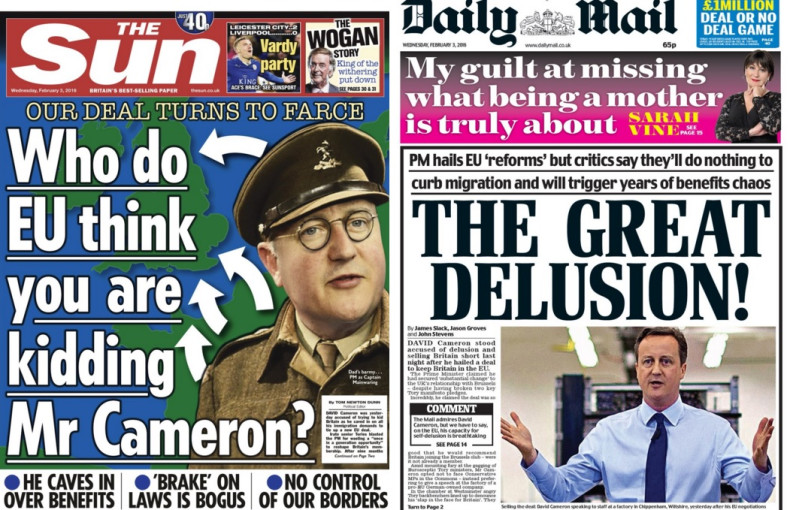 Cameron may have described the package of proposed reforms as "substantial" and a representation of "real progress". But the British press seemed to disagree as front page after front page mocked the prime minister.
The Sun, which endorsed Cameron at the 2015 general election, used popular 1960s and 1970s sitcom Dad's Army to attack the Tory leader. "Who do you think EU think you are kidding Mr Cameron?" Rupert Murdoch's tabloid asked. The Daily Mail also blasted the prime minister with a "The Great Delusion" splash.
The EU referendum is now expected to be held in June 2016 and the latest opinion poll from YouGov had "leave" four points ahead of "remain". The survey, of more than 1,700 people between 27 and 28 January, put "leave" on 42%, "remain" on 38% and "undecided" on 20%.
You can watch PMQs on BBC Parliament, BBC2's Daily Politics, Parliament TV and Sky News from 12pm GMT. Also make sure to follow @IBTUKPolitics for live reaction and commentary on the debate.