Watch to see if US President Donald Trump's uses the phrase "radical Islamic terrorism" during his first speech to Congress on Tuesday. If he doesn't, it would mark an important shift influenced by his new national security adviser Lt Gen HR McMaster.
On 28 February President Trump is set to speak before a bipartisan joint session of Congress in an address focusing on economics following several budget proposals on Monday. The president will note the $54bn (£43bn) extra he has earmarked for the military on top of the military's $601bn budget. But if Trump mentions his beefed up military is required to fight "violent extremism," McMaster will be behind the shift in the commander in chief's tone.
In a closed meeting last week McMaster reportedly advised the president not to use the phrase "radical Islamic terrorism" when talking about terrorist groups such as Isis or al-Qaeda. "Even a small change" in how the president refers to extremist groups "would be an improvement, in his view," a White House aide told Politico.
Last week, during McMaster's first address in his new role to the National Security Council, he said Trump's long used phrase "radical Islamic terrorism" isn't useful for fighting against radical religious terrorist groups, the aide said.
McMaster has "great disdain" for strategies that simply pick out the religion as a whole for perpetuating extremism. "He understands that pretending that it's not something within Islam that's causing this – you can't pretend that, but you can enlist the people within Islam who agree with you," a National Security Council official told Politico.
While working as a commander – from 2005 to 2006 – during the second Iraq War, McMaster fought using an innovative counterinsurgency strategy to defeat extremist insurgents in the city of Tal Afar. It was based on living among and showing respect for Iraqis, their religion and their customs, and earning their trust and help to defeat the insurgents. The success of his strategy earned the praise of then National Security Adviser Condoleeza Rice and a steadily upward military career.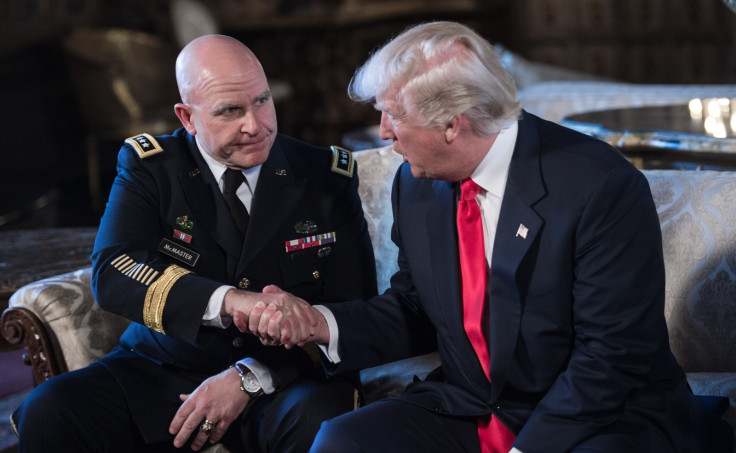 But another senior White House aide told Politico that Trump will use the "radical Islamic terrorism" phrase during his speech, even after McMaster had a chance to review and weigh in on the a draft drawn up by chief speechwriter and senior policy adviser, Stephen Miller, a close associate of Trump's chief strategist Steve Bannon, last week.
Trump has already given a preview of other elements of his speech. In an interview with Fox News, earlier on 28 February, Trump defended plans to pour more money into the military after slashing other departments and public services to pay for the upgrades.
"I think the money is going to come from a revved up economy," Trump said, indicating his plans could grow the nation's gross domestic product – an international indicator of economic health – "to 3%, or maybe more."
Watch a livestream of President Trump's address to Congress:
US President Donald Trump 28 February9:00 pm EST/2:00 am GMT