The Pensions Regulator has launched enforcement action against billionaire Sir Philip Green, and other former owners of BHS, after failing to reach a deal to cover the company's £571m pension deficit.
The watchdog sent warning notices to the fashion mogul, his Taveta retail empire, and Dominic Chappell, who later owned BHS when it collapsed. An estimated 11,000 people lost their jobs when the iconic high street department store went bust.
Some 20,000 BHS pension scheme members are believed to be included in the deficit. An investigation into Green is set to intensify, as negotiations between the two sides have not led to any agreement.
In October, Green, who was criticised for how he and his family benefited from around £400m of dividends paid out by BHS during his tenure, said he was in "very strong dialogue" with the regulator about the pensions black hole.
Green denies wrongdoing and said he had put in £421m ($553m) into the group while in charge of the retailer.
It has not been made public how much financial support he would be willing to give but he may now be ordered to pay towards the company's pensions deficit.
Lesley Titcomb, chief executive of the Pensions Regulator, said according to the BBC: "We have been clear in our public commitment to make significant progress by the end of 2016 and the issue of these notices meets that commitment.
"Our decision to launch enforcement action is an important milestone in our work to attain redress for the thousands of members of BHS schemes who have been placed in this position through no fault of their own."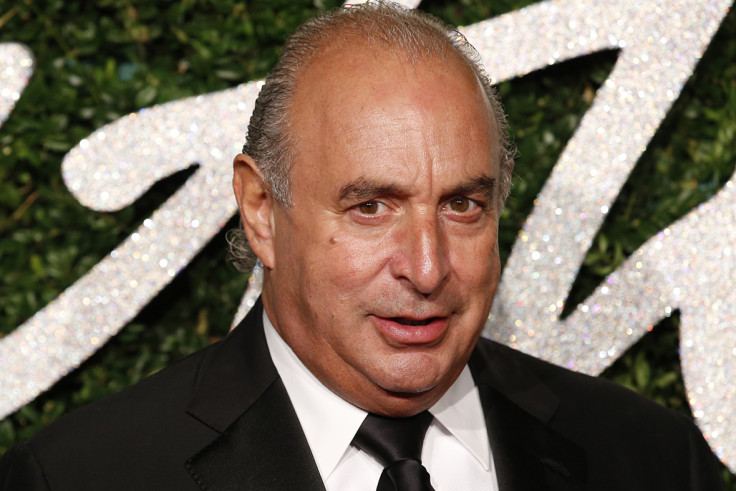 In April, BHS went into administration with the last formal valuation of the deficit standing at £571m. The watchdog has the power to issue a Contribution Notice or a Financial Support Direction to individuals or companies.
Frank Field, who co-chaired a parliamentary inquiry into the collapse of BHS said: "We are not surprised that the Pensions Regulator has, like all the rest of us, lost patience with Sir Philip Green's excuses and empty promises."
The billionaire told MPs on two select committees that he would "sort" the issue and in October, MPs approved a motion to strip Green of his knighthood following a debate in the House of Commons.
In a statement on Wednesday evening (2 November), Green said: "I have provided the Regulator with what I believe to be a credible and substantial proposal, with evidence and bank confirmation of cash availability, which would prevent the scheme from entering the Pension Protection Fund.
"This is in order to achieve a better outcome for the BHS pensioners. I have also spoken to the Chairman of the Trustees who is supportive of the proposal on the basis that it provides members with better benefits than they would receive from the PPF.
"I believe the above statement confirms the statement of intent that I made in regard to the BHS pensioners."