Manchester United striker Wayne Rooney is a doubt for the trip to Norwich City this weekend, while Robin van Persie is set to recover from a thigh injury in time to feature at Carrow Road.
Rooney withdrew from the England squad for the friendly with Sweden in mid-week, while a thigh problem saw Van Persie pull out of Netherlands' match with Germany.
But for the visit to Chris Hughton's Canaries, Ferguson will be without one half of his all-star strike force, with Javier Hernandez set to deputise while Phil Jones, who has been out injured all season, will travel to Galatasaray in the Champions League next week.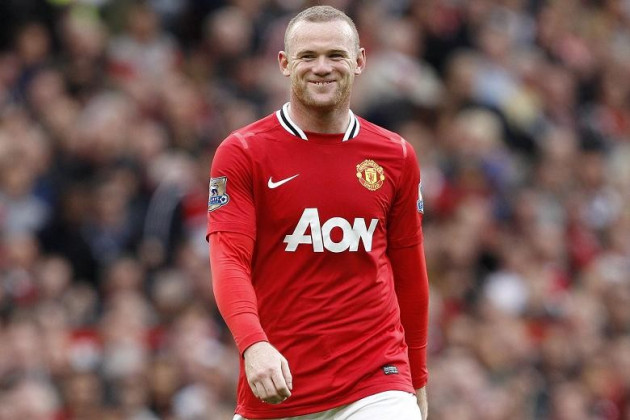 "We still have some doubts about Wayne and Evans," Ferguson said in his pre-match press-conference. "Robin should be fit. We'll see what they're like today.
"Jones has been training all week and we will take him to Turkey with us. Chicharito should start tomorrow."
United showed their powers of recovery are far from on the wane as they came back from two goals down to defeat Aston Villa last weekend, with Hernandez netting twice at Villa Park.
But the greatest concern to Ferguson is the club's defensive problems, and with another physical battle expected this weekend, the Scot is hoping United have learned from their mistakes.
"After last Saturday's experience we don't want to concede two goals," Ferguson added. "The fact we have players to change the course of the game has been a big advantage. Bringing Chicharito on was good for us.
"Hopefully we are going to defend better. It's frustrating there is no consistent theme to what is happening defensively. We have players who can change the course of the game and we have a scoring threat. But we can't continue to give teams a headstart."
Unbeaten since September, United are now at the summit of the Premier League table and despite the current run domestically only being five games, Ferguson is delighted with his side's current momentum.
"It's good to get momentum," he said. "To win the league you need that momentum. In the past we've gone 20 games without losing. At the moment it's only five. There's a long way to go and it's a tough league, but we are certainly well equipped."