Roy Hodgson believes that Wayne Rooney will come good for England, with the striker hoping to finally show that he can replicate his form for Manchester United at the 2014 World Cup.
Rooney's performances for England have often left a lot to be desired, and Fabio Capello quipped after the Euros that it seemed only Sir Alex Ferguson could speak the 26 year old's language as he continued to disappoint for the national side.
But Hodgson believes that the opportunity is not yet over for Rooney to show just how good he can be for both United and England, insisting the star will step up as Brazil comes closer.
"Wayne could thrive here on this stage. He's a great player, a player who decides games, and he could be one of the stars of the tournament," Hodgson told The Times this week. "He's an unbelievably talented player who, in his own opinion, still has unfinished business there.
"He would love, I'm sure, to have a great World Cup. He's a player who desperately wants to do well for England and he was desperately proud when I gave him the captaincy against San Marino.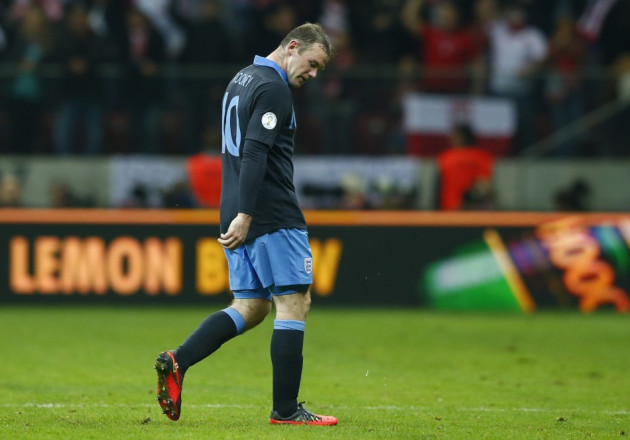 "Nobody wants to do better than him, but of course he bears that burden every time he steps on to the field."
But Hodgson acknowledged that the pressure on Rooney will be stifling, with expectations at an all-time high to produce his performances that have won United titles on the world stage.
"The whole of England, including the press, expect him to play at the very, very top of his game and sometimes, of course, he can't do that being a human being," he explained.
"Quite often in World Cups the responsibility falls upon one outstanding player to bring his team through, and it can be too much. I remember 1994; Roberto Baggio was a massive star - I worked with him later at Inter Milan - and the pressure upon him to really deliver for Italy proved a little bit too much.
"At the last World Cup, we all thought Lionel Messi was going to be the man and perhaps he wasn't.
"Quite often the players have had this burden to carry on their shoulders. We've seen it in glimpses, but at the end they maybe haven't quite done so but still rank among the world's greatest players."