'We don't return our territories' Russia responds to US call to return Crimea to Ukraine
Donald Trump criticised the Obama administration for being too soft on Russia over the annexation of Crimea.
Russia has no plans to give up Crimea after it annexed it from Ukraine, and has rejected the US call to "return" the territory. Kremlin's statement comes in response to comments made by the Donald Trump administration and the president's own tweet that said "Crimea was TAKEN by Russia" and questioned if it was because the Obama administration was "too soft" on the country.
"We don't return our territories. Crimea is a territory of the Russian Federation," Russian Foreign Ministry spokeswoman Maria Zakharova told reporters on 15 February.
Kremlin spokesman Dmitry Peskov also stated that the matter was not up for discussion. "The theme of returning Crimea will not be discussed... Russia does not discuss its territorial integrity with foreign partners," he said.
On Tuesday, White House Press Secretary Sean Spicer said that "President Trump has made it very clear that he expects the Russian government to deescalate violence in the Ukraine and return Crimea."
There have been back and forth exchanges between Kremlin and Washington regarding the Crimea situation over the past week, indicating a turn-around for Trump who had in July 2016 stated that the issue was one for Europe and not the US.
At the time, Trump had said Putin would not make a military move into Ukraine despite the fact that he had already done so with the annexation of Crimea.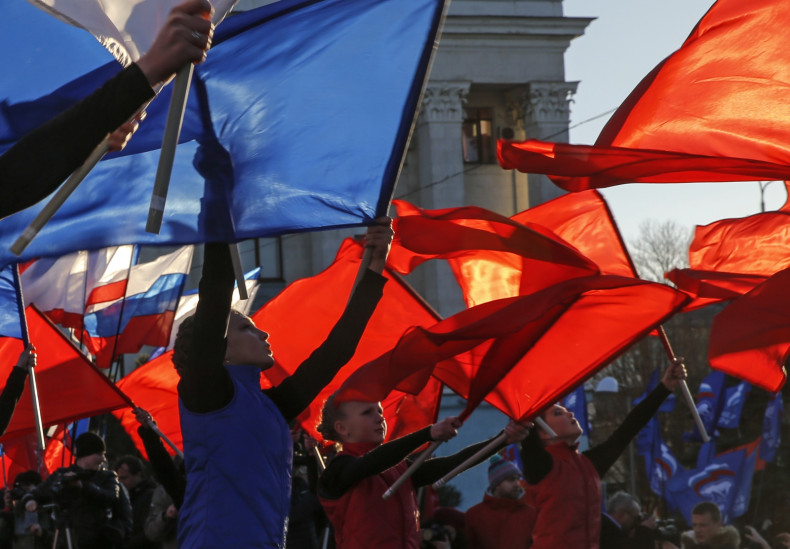 "He's not going into Ukraine, OK, just so you understand. He's not going to go into Ukraine, all right?" Trump said in an interview. "You can mark it down. You can put it down. You can take it anywhere you want."
Crimea became a part of Ukraine in 1954 but was annexed by Russia following a coup in Kiev in 2014, during which a majority of Crimeans voted to rejoin Russia.