China: Teacher Orders Boy into Death Leap for Interrupting Spelling Contest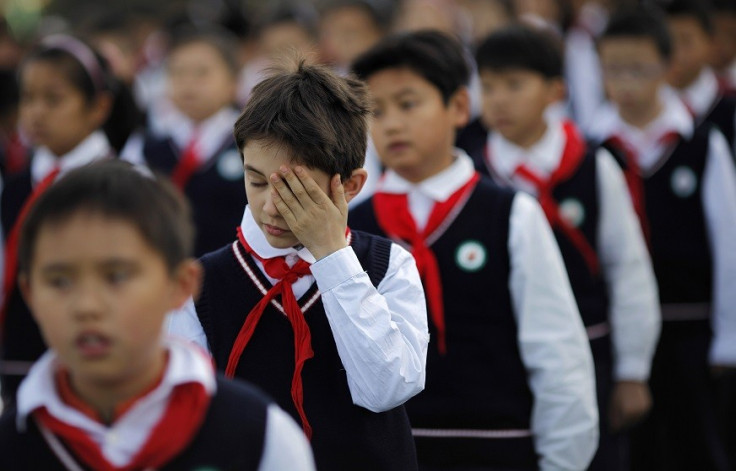 A teacher in China allegedly ordered a young pupil to jump to his death for not following orders in the classroom.

The 10-year-old plummeted 30 floors to the ground from the window of a primary school in the city of Chengdu.
His teacher allegedly told him to jump for not writing an apology to classmates after he interrupted a spelling competition.
Before leaping, the boy wrote messages in his exercise book about how scared he was. "Teacher I can't do it" read one. "I flinched several times when I tried to jump from the building."
His body was found on a parked car at the foot of the building.
In the wake of his death, a protest was mounted by the parents who draped a banner outside the school with the slogan: "The teacher forced our kid to jump off the building."
According to the West China City News, the school confirmed the incident on social media and claimed it was "an accident."
© Copyright IBTimes 2023. All rights reserved.