'We'll do it:' Elon Musk agrees to implement fifth-grader's marketing plan for homemade Tesla ads
The Michigan fifth-grader says she plans to become a politician when she grows up.
Tesla CEO Elon Musk has agreed to implement a marketing idea pitched to him by a 10-year-old schoolgirl named Bria Loveday from Michigan. In a letter to the 45-year-old tech billionaire, Bria suggested that he run a competition for fans to come up with a homemade commercial for Tesla - a first for the company.
"I have noticed that you do not advertise," Bria wrote to Musk in the letter posted to Twitter by her father Steven Loveday, who is an auto journalist. "But many people make homemade commercials for Tesla and some of them are very good, they look professional and are entertaining.
"So, I think that you should run a competition on who can make the best homemade Tesla commercial and the winners will get their commercial aired."
She also suggested that the winners receive a year of free Supercharging or a Model 3 Easter Egg.
"The cool part is that you still won't be taking the time and money to advertise for yourself," the fifth-grader wrote.
Bria also wrote that she was unhappy Tesla's cars could not be purchased in Michigan and said she plans to become a politician when she grows up.
"I will make sure that the government protects the environment and Teslas can be bought anywhere," she wrote.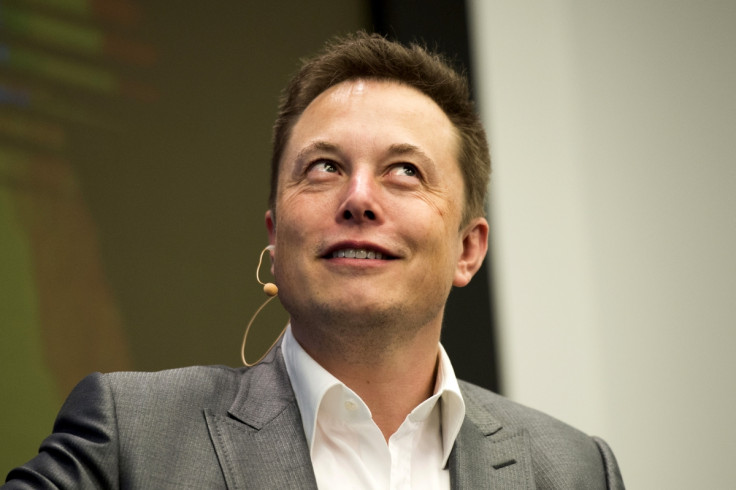 Bria signed the letter as Musk's "Green fan" and noted: "P.S. It would be so cool if you could hook me up with a Tesla T-shirt."
With no advertising department or chief marketing officer, Tesla has long forgone traditional marketing and advertising methods such as commercials. However, Musk quickly responded to the tweet and praised Bria's idea.
"Thank you for the lovely letter," Musk wrote in response to Bria's father, a reporter for Inside EVs and US News & World Report, via Twitter. "That sounds like a great idea. We'll do it!"
Bria's father later told Twitter users that his daughter wrote the letter all by herself.
"She actually wrote it. She loves writing. I help her edit her stuff, but she's gotten better, and she reads a ton," he wrote.
"She was pretty shocked," Loveday told Fortune. "She was elated. She said, 'Already he responded?' And then her next question was, 'Am I going to have to do interviews and stuff?'"
He said he too was "floored that it came so quickly".
"She really likes to be heard," he continued. "She definitely speaks out and she likes to write. I think it's a great thing. At her age, she thinks anything is possible. That's why she wants to get into a position later in life where she can make her ideas possibly a reality."
© Copyright IBTimes 2023. All rights reserved.