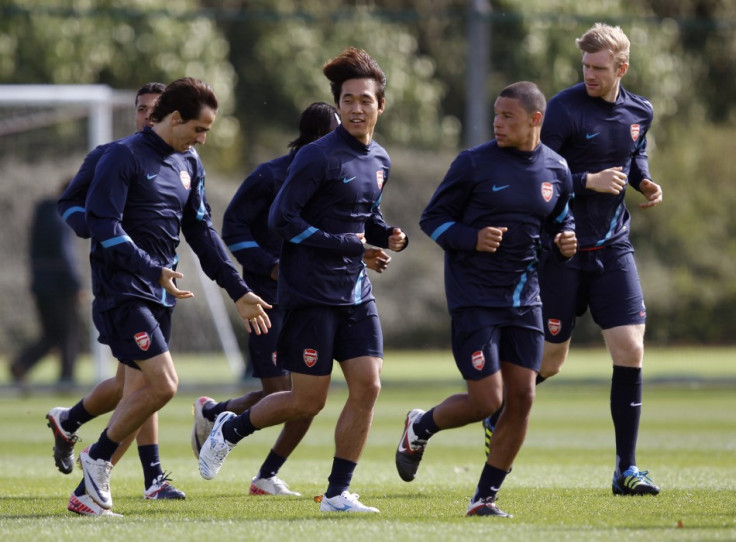 Arsenal youngster Alex Oxlade-Chamberlain will adapt his style of play to include defensive qualities as well as the ability to attack, according to Arsene Wenger, as the former Southampton star shows his worth in the Premier League.
In five appearances so far this season, Chamberlain has already scored two goals, including one in the Champions League to give the Gunners a much needed win over Olympiakos and assist the club in qualifying for the next stage of the tournament.
And Wenger believes that as the starlet gets more experience for Arsenal, he will learn to become a more versatile player of the likes of Lionel Messi and Cristiano Ronaldo.
"Defending is not his preferred side but unfortunately at the top level today you have Messi doing it, Rooney, Ronaldo, Van Persie - so why should he not do it?" Wenger told the official Arsenal website.
"There is no other way to succeed anymore. That's why, of course, I believe he has the quality to do it. He has the physical ability and he is not scared to go into challenges. He can take a challenge.
"To add that to his game will make him stronger because he will win some balls in areas where he can be dangerous. He's a player who has an impact.
"If you look at the whole picture when you think him, Frimpong, Coquelin, Ramsey and Wilshere just in midfield - we have absolutely exceptional talent and it's very important that we continue to develop them very well."
Chamberlain was a big risk for Wenger, with the 18 year old untried in both the Premier League and the Championship, as his side Southampton were newly promoted from League One.
And his fee of £15m was a record for both Southampton and the Championship, which Wenger was willing to pay in order to secure the winger from rivals Manchester United and Liverpool.
The manager has already shown faith in Chamberlain, with big plans ahead as the England Under 21 star continues to grow and develop.