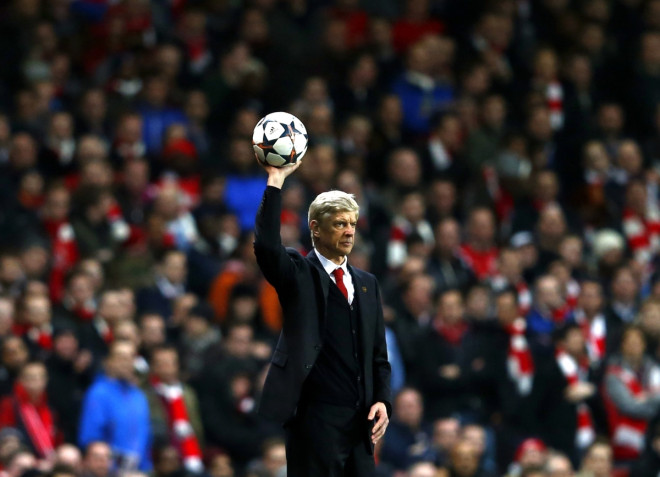 Arsene Wenger has revealed that he is proud of the way that he has carried the club forward over the past nine years after Arsenal's shift from Highbury to the Emirates.
The Frenchman will lead the Gunners to White Hart Lane in what will be his 999th game in charge of Arsenal since he joined the club in 1996. The manager will travel to Stamford Bridge for his 1000th game and a win in both these games will see the Gunners challenging for the title yet again after falling seven points behind the Blues following their loss at Stoke City.
Wenger has revolutionised the state of English football, which saw the introduction of foriegn managers following his arrival and paved way for the likes of Jose Mourinho, Rafael Benitez and others to wave their wand on the league. The induction of players of the calibre of Thierry Henry, Robert Pires and Cesc Fabregas gave the league a new lease of life. Henry went on to become the greatest ever player to grace the north London club and his combination with Dennis Bergkamp has seen some of the most delectable football that the game can aspire for.
However, with the shift to the Emirates, the Gunners went into a financial crisis and with the advent of teams with a bottomless pit of money by the likes of Chelsea and Manchester City, it was difficult for Wenger to weave his magic. This resulted in nine years without a trophy but the Gunners have managed to come out of that period and Wenger is looking to build a new legacy for himself which shall involve taking the Gunners to the pinnacle they once occupied for themselves.
"I believe that when one day I look back, certainly I will be very proud of what I have done. It was a trophyless period but certainly a much more difficult and sensitive period, and we needed much more commitment and strength than in the first part of my stay here. I went for a challenge that I knew would be difficult because we had to fight with clubs who lose £150m per year when we had to make £30m per year," Wenger said.
"I accepted to stay here for a long time knowing that we had little chance to win the Premiership. But I think now we are in position again where we can fight with other clubs to sign big players," he concluded.