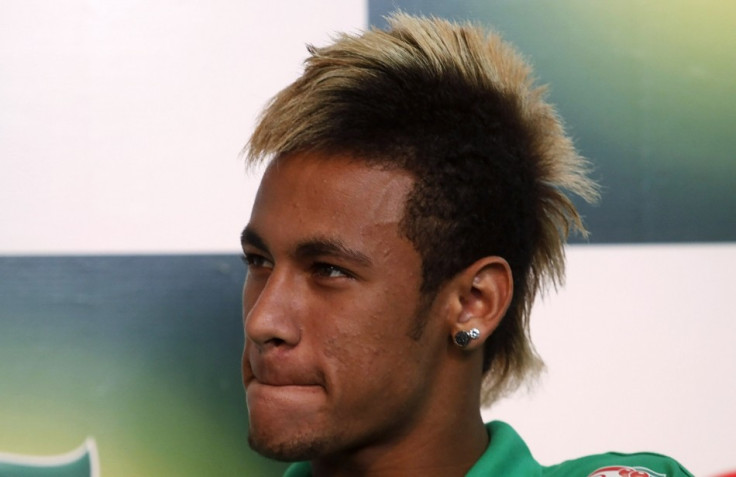 Arsene Wenger has admitted that if he had the budget available, he would do whatever it takes to purchase Brazilian starlet Neymar in the next transfer window.
Neymar has starred for both club and country over the past year, and after putting in some stellar performances for Brazil, Europe have sat up and taken notice of the 19 year old.
Bids were reportedly coming from Barcelona, Real Madrid and Chelsea, and Neymar himself admitted that he turned down a bid from the Blues to stay in Brazil and continue to develop his career in his hometown.
But now Wenger has revealed that Arsenal would be in the mix for the hitman as well, if they had a £50 million budget to compete with the biggest clubs in Europe.
"If I had the money today, I'd put it on Neymar," he said. "You can't say that Neymar is Pele as he had won the World Cup by the age of 17.
"He has the potential to be one of the future great strikers but at the moment there's a big difference between the Brazilian league and a European league."
Arsenal are famous for their pursuit of young players full of potential, and Neymar would fit perfectly into the club's transfer strategy. In 85 appearances for Santos, he's scored 40 goals so far, along with eight in 15 appearances for the Brazil national team.
Chelsea are still said to be interested in the youngster, but are considering whether to make a second bid, and clubs throughout Europe know that if they do want to bring Neymar on board, they will have a particularly hard time doing so, with Santos signing the starlet until after the 2014 Brazil World Cup.
While Arsenal won't compare Neymar to Pele, Pele himself believes that his fellow countryman could surpass not only past stars of the game, but the current ones too.
"He has the ability to be better than me. Neymar and Lionel Messi are technically good - but Neymar is more complete," he explained.
"He shoots with both feet and dribbles from both sides. Messi has more experience."
While Arsenal won't be in the market for Neymar in January, Wenger's admission is a hint at how he is considering his targets for the next transfer window.