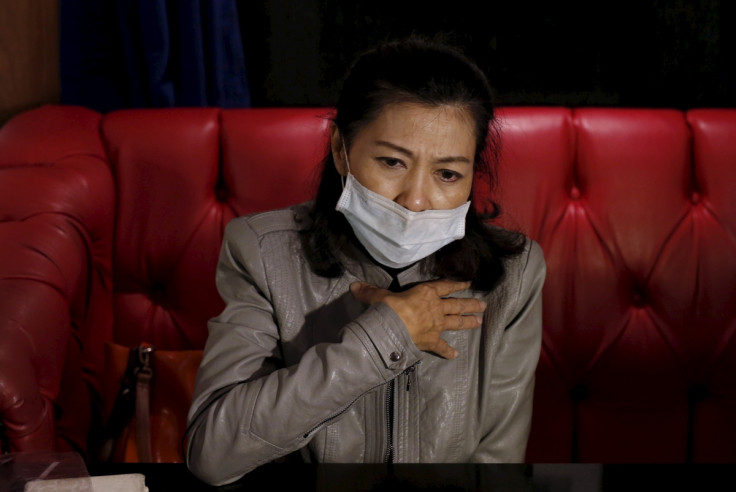 A major international row is brewing after the Kenyan government deported a group of 77 Taiwanese and Chinese workers to Beijing under suspicion of committing cybercrimes.
Taiwan is accusing Kenya of kidnapping 45 Taiwanese nationals by putting them on a plane to Beijing together with 32 Chinese nationals, since the Taiwanese nationals have not been deported back to their own country.
On the other hand, Kenya argues that it forcibly sent all 77 people to China because it does not recognise Taiwan as an independent republic, instead believing that the island of Taiwan is part of the Republic of China, due to close diplomatic relations with the Chinese Community Party leaders in Beijing.
The issue has now become a major issue in Taiwan, and the Mainland Affairs Council (MAC) will be sending a delegation of Taiwanese officials to visit China later this week to discuss the issue, according to Taiwan's national news agency Focus Taiwan. The MAC Minister Hsia Li-yan considers China's action of accepting the 45 Taiwanese nationals into the country is "rude and savage", and he maintains that Taiwan has jurisdiction over its people.
However, the key issue here is, are the 77 people who have been deported actually hackers or cybercriminals?
Migrants lured to Kenya with promise of driver jobs
According to Quartz Africa, which has been following the case since November 2015, the 77 Taiwanese and Chinese people are simply migrants who left China for Kenya seeking a better life and are all in fact blue collar workers.
Less than three months after arriving in Kenya in November 2014, Luo Songxu, 28, from Sichuan province in China, was arrested along with 76 other people from China and Taiwan and put in jail. There they have stayed for over a year, accused of running an illegal call centre and of conspiracy to commit cybercrime.
According to Luo, he is trained in machine automation, but he has spent his adult life working as a cook, driver and general handyman to support his family, and he only moved to Kenya because he saw a flier advertising a job as a driver that included airfare from China to Kenya, room and board, and a salary.
But when he got to Nairobi, Luo says he wasn't assigned any work, but was simply put in a house with many other men in their 20s from China, Taiwan and Thailand in Runda Estate, a spacious well-off suburb that is protected by security fences and guards. The men were fed but they were told not to leave the house, and on 2 December 2014, plainclothes policemen raided the house and confiscated the men's smartphones and laptops.
Kenyan police claims migrants engaged in money laundering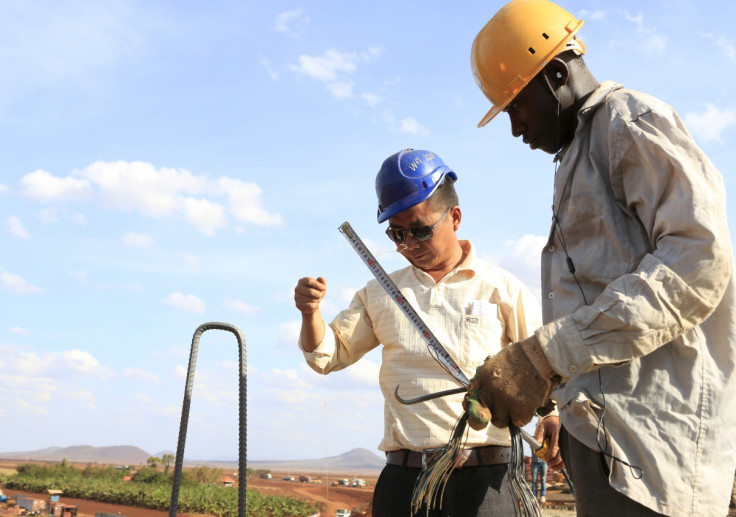 Local Kenyan media reports from December 2014 say that the 77 men were arrested from seven different houses and were involved in money laundering, hacking websites, hi-tech espionage and internet fraud, including making fake microchips for ATM cards.
In one of the raids, Kenyan police claim a group of men were operating illegal servers and one of them burst into flames, killing one of the people in the house. An affidavit also says that the police seized "powerful telecommunications equipment".
However, Luo and the men in the house he lived with maintain that there wasn't even an internet connection in the property, and their defence lawyer Kibera Maina says that the items seized included 42 mobile phones, two iPads and a handful of routers and laptops, which hardly fits the police's reports.
Chang Shiu-shiang, the mother of Liu Tai-ting, 28, who is one of the deported Taiwanese nationals, says that her son had been helping with the investigation of a fire affecting a Nairobi building in 2014 where a fraud ring had been allegedly operating, but that he has committed no crimes.
Kenya's frustration with Chinese migrants
In an interview with a Taiwanese radio station, she said that her son was sent to a police station and then to prison, where Kenyan authorities kept adding more charges against him. And even after he was acquitted of the charges, Kenyan police refused to give him back his passport and detained him yet again.
It's not quite clear exactly why charges of hacking and money laundering were issued by the Kenyan authorities, but it is possible that China's rapid expansion into Africa has ruffled more than a few feathers.
A new report by the World Bank Group shows that in trade relations between Kenya and China, the exchange is imbalanced and China gains far more in terms of Chinese imports, but while Chinese people work in Kenyan infrastructure and construction and undercut local workers, they are not contributing foreign direct investment in the country.