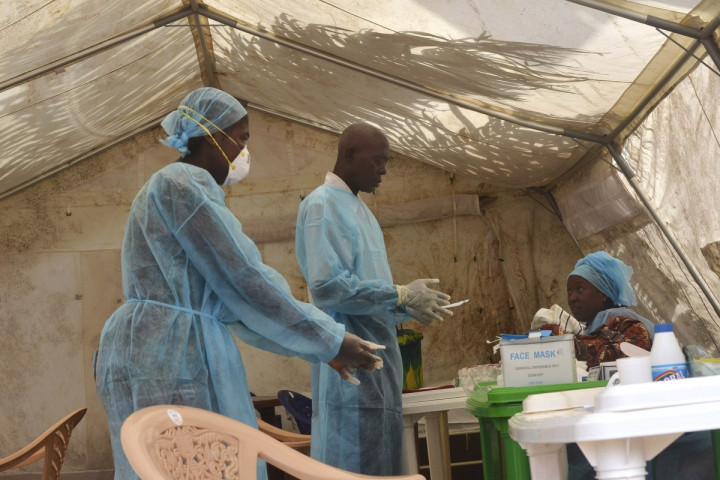 The top doctor battling the deadly Ebola virus in Sierra Leone has caught the disease, according to the government.
Sheik Umar Khan, 39, was leading the fight to get the tropical virus under control following an outbreak in West Africa, which has killed 206 people in Sierra Leone alone.
Health Minister Miatta Kargbo said Khan is a national hero and she would "do anything and everything in my power to ensure he survives".
Khan is a virologist who has treated more than 100 victims of Ebola. He has been transferred to a ward by medical charity Médecins San Frontieres.
In an interview with Reuters earlier this year, Khan said he had worries about contracting the disease.
"I am afraid for my life, I must say, because I cherish my life," he said.
"Health workers are prone to the disease because we are the first port of call for somebody who is sickened by disease. Even with the full protective clothing you put on, you are at risk."
Earlier this week, three nurses working in the same Ebola treatment centre as Khan were killed by
the disease.
More than 600 people have died from the virus across Guinea, Liberia and Sierra Leone, according to the World Health Organisation.
The virus is spread by contact, with symptoms such as diarrhoea, vomiting and external bleeding.
There is no vaccine or cure for it, which means the West African outbreak could continue for a long time. The only prevention methods are isolating those with the virus and anyone who comes into contact with them.
Outbreaks are believed to originate from jungle hunters who ate the flesh of apes that died of Ebola.
The disease chain continued after such animals had fed on fruit marked with bat faeces or saliva.