West Ham United Midfielder Declan Rice receives threats after switching to England
Rising events of abuse and hateful conduct are raising concerns for football authorities along with social media platforms
West Ham United FC midfielder Declan Rice recently claimed that he received multiple threats online for his decision to switch to the England national football team. Previously, he represented the Republic of Ireland in multiple youth competitions and even had three friendly senior caps for the Emerald Isle. However, this February, he switched his allegiance to his country of birth, England.
As of now, Rice already has four international caps for England. According to a recent report published in the BBC, the England international was allegedly threatened by unknown people on social media. He also said that some people wanted to show up outside his home. While trying to decode the identity of the culprits, the 20-year old West Ham star found those profiles to be fake.
Rice is a part of England's UEFA Euro 2020 Qualifier squad. He featured in their last match against Bulgaria, which the British won 4-0. When asked whether he is worried about these threats, Rice jokingly said that fans can do anything and he isn't taking these things seriously. He is more focused on the game against Kosovo that is about to happen tonight.
A few weeks ago, his national team colleague, Marcus Rashford, was also abused on the social media for missing a crucial penalty for Manchester United against Crystal Palace. The Red Devils eventually lost the match. Post that incident, Rashford claimed that football's culture is moving backwards. In response to the threats that Rice received, England women's team coach Phil Neville stood by the victim's side and advised footballers to stay away from social media.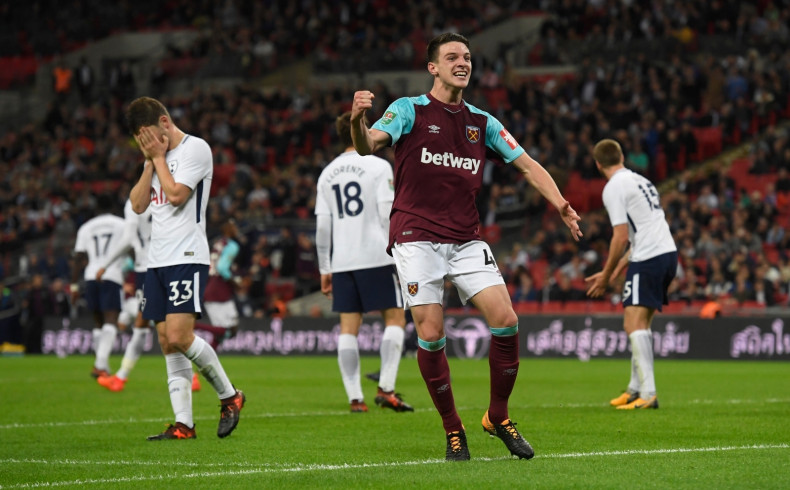 One of the most popular social media platforms, Twitter claimed to have taken action against as many as 700 similarly abusive posts that promote hate, until England's Bulgaria victory. In order to tackle the issue collaboratively, the social media platform reportedly met with representatives of the affected clubs as well as the Professional Footballers' Association.
In recent times, racial abuse and hateful conduct are on the rise across the European football circuit. Both UEFA and FIFA are attempting new strategies to keep players from getting harmed by the rage of football hooligans.