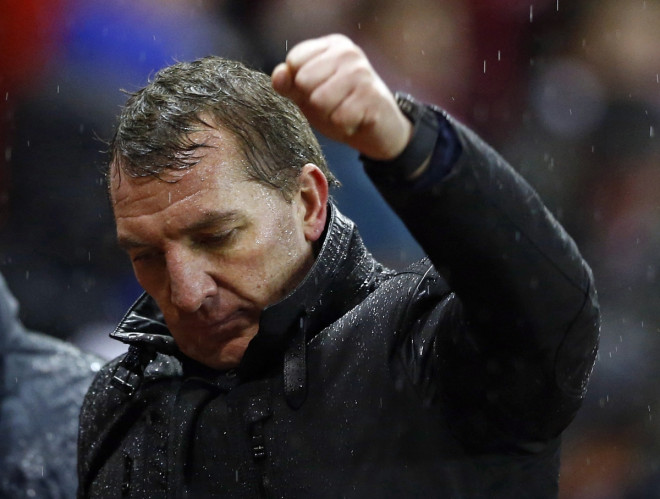 West Ham 1 - 2 Liverpool HT
Steven Gerrard scores penalty to put Liverpool in the driving seat
Guy Demel scores controversial equaliser in which ref overrules linesman for flagging a foul by Andy Carroll
Gerrard scores a second penalty to put Liverpool in front
6:52pm: And that\'s a wrap! Liverpool go to the top of the table with a 2-1 win over West Ham.
6:48pm: Four minutes of injury time to be added.
5:49pm: A shot from Stewart Downing from outside the box but it\'s too far to the right.
5:46pm: Under five minutes to go now - Pablo Armero is booked for holding Suarez\'s shirt.
5:45pm: The substitutions are coming, with Carlton Cole on for Mohamed Diame on West Ham\'s end and Kolo Toure on for Daniel Sturridge for Liverpool.
5:43pm: Saurez hits the bar again! The man has been close to a goal on a number of occasions today but luck just isn\'t on his side. How much are Arsenal fans wishing they coughed up the £60m for him now?
5:40pm: Liverpool are now in the driving side to take a two point lead in the Premier League table over Chelsea. Manchester City have games in hand but it\'s always better to have them in the bag right?
5:36pm: Matt Jarvis is on now for West Ham with Matt Taylor coming off.
5:30pm: Referee Anthony Taylor will certainly incur some wrath for his decisions in this game. The penalty was soft at best and overturning the linesman was euqally controversial. Perhaps at leats the scores are even now though??
5:28pm: GOAL! Gerrard overtakes Kenny Dalglish\'s goal tally at Liverpool with another successful penalty kick.
5:57pm: PENALTY! Another penalty to Liverpool! Jon Flanagan draws a foul in the box from Adrian. Doesn\'t really look like a penalty from the replays but Steven Gerrard takes to the spot again...
5:25pm: Kevin Nolan comes off for the Hammers in place of Antonio Nocerino.
5:20pm: Andy Carroll goes close! His header hits the bar.
5:18pm: Liverpool now have around 60% of possession but that won\'t be making West Ham particularly frustrated - they are making keeping that figure hard work for the Reds.
5:15pm: Liverpool might be frustrated with the way in which West Ham got their equaliser but Luis Suarez is determined to make that goal count for nothing. The striker drives forward and Adrian is forced off his line but no luck yet for the Uruguayan.
5:10pm: Liverpool are back with a vengence and with defenders all over Andy Carroll during one of West Ham\'s corners they\'re aiming to make the talisman suffer for his actions in the first half.
5:03pm: And we\'re back! West Ham get the half going again...
4:54pm: More on that controversial goal for West Ham - Carroll\'s hand was indeed on Simon Mignolet\'s face and the linesman spotted it. On discussion with the ref though it was overruled and the goal stood. I imagine at half time the ref is going to realise his mistake...
4:49pm: And it\'s half time at Upton Park - lively game so far and the next 45 minutes will be particularly important in the Premier League title race.
4:47pm: GOAL! I spoke too soon! West Ham even up the scoreline thanks to Guy Demel. Demel shot the ball from close range, but controversy was everywhere as the linesman flagged it, then discussed with the ref because giving it. Andy Carroll seemed to have his hand on Simon Mignolet\'s face!
4:46pm: Suddenly things are looking very much in Liverpool\'s favour with the side dominating possession, chances on goal and the scoreline. Going into half time with this advantage will only increase their confidence more.
4:44pm: GOAL! Steven Gerrard scores from the spot to put Liverpool up 1-0.
4:42pm: PENALTY! Liverpool have a chance to go one up after TOmkins is caught in the box with a clear handball.
4:40pm: Daniel Sturridge hasn\'t been as on-song as his striking partner today, and his first shot is headed straight for the stands as it sprays high and wide of the net.
4:36pm: Liverpool are not looking their usual best. West Ham are putting up a fight - Downing and Carroll are attacking hard. Liverpool have only had one shot on target so far.
4:26pm: Downing has a shot on goal but it\'s too far to the right. The England man will be hoping to prove something to Brendan Rodgers today and a goal for his new side would certainly go a long way to doing that.
4:23pm: Make that more than any other side in Europe\'s top five leagues! Imagine if those goals had gone in, the side would be on another planet in the Premier League...
4:21pm: According to Optajoe:
Liverpool have now hit the woodwork 25 times in the Premier League this season, more than any other side. Expected.
4:18pm: Suarez hits the crossbar! The striker is working hard and despite West Ham\'s midfield making life hard for Liverpool he was able to break through with a shot that VERY NEARLY went in.
4:14pm: Another attempt on goal for Andy Carroll from outside the box this time, but it\'s blocked.
4:13pm: Should Liverpool finish this match with a draw they will be above Chelsea in the table. Whether they can handle the pressure after being out of the top four since 2009 is another issue.
4:08pm: Andy Carroll is getting amongst it for West Ham already and could prove to be a big test for Liverpool today. Whether he\'ll come out on top of Suarez is a big ask though...
4:04pm: Liverpool in with an early shot on goal already - and of course it was Suarez! The Striker has a shot from outside the box but it\'s just too high.
4:00pm: And we\'re off!
3:55pm: We\'re fast approaching kick-off and one big talking point of the match is no doubt going to be how many Luis Suarez can add to his current tally. Between himself and Daniel Sturridge the striking duo have scored 49 goals in 53 appearances - it\'s had a very big hand in getting them to second in the table!
3:51pm: Mark Lawrenson is predicting a tough match for Liverpool with the former Reds star insisting Sam Allardyce will target them from every angle today, using their home ground advantage.
This afternoon\'s match at West Ham will not be easy.

The Hammers were booed off in their last home game against Hull City – which they won! – but it won\'t have any bearing on today.

West Ham fans aren\'t happy with the manner in which their team are playing. But \'Big\' Sam Allardyce, as he likes to be known, is very stubborn. He isn\'t going to change his football philosophy just because he was jeered.

Allardyce will make use of that. The ball will get bashed up to Andy Carroll and they will look to pick up bits and pieces off the striker. West Ham will aim to take Liverpool\'s midfield out of the game and deny the Reds\' forward line any space to attack.

Big Sam is a manager who will consciously work on stopping the opposition, which is something West Ham are good at. They have a lot of clean sheets.

Allardyce is pragmatic and a goalless stalemate or a 1-1 draw will probably be enough to make the Hammers safe for another season.\"
3:47pm: West Ham are certainly looking safe from relegation but the side would save a lot of blushes if they could finish the season on a high and in the top half of the table. Stopping Liverpool will be particularly tough though, and Manchester City star Vincent Kompany today claimed that the Reds have been the toughest side he\'s come up against this season.
3:45pm: Sam Allardyce admitted this week that had Andy Carroll been fit this season West Ham could be challenging for a European place. He\'s relying on the striker and Stewart Downing to come out all guns blazing against their old side today.
\"It\'s a possibility, yes,\" he said. \"Since the turn of the year, our change of form and results has got better and better and now we\'re in the best run we\'ve had since we\'ve been back in the Premier League.
\"We\'ve got to take that confidence into Sunday\'s game and hopefully we can produce one of those performances that has happened many, many times in the Premier League this year.
\"Just the other week Crystal Palace beat Chelsea, and Manchester City lost to Sunderland, things like that can happen.
\"The rest of the team, and those two lads particularly, will want to show how good they are on Sunday. Let\'s hope they play very, very well, because we need them to.\"
3:42pm: Team line-ups:
West Ham: Adrian, Reid, Nolan, Tomkins, Armero, Carroll, Taylor, Noble, Demel, Diame, Downing
Liverpool: Mignolet, Johnson, Flanagan, Sakho, Skrtel, Gerrard, Henderson, Coutinho, Sterling, Suarez, Sturridge
3:39pm: Hello and welcome to the IBTimes UK live blog covering all the action from West Ham v Liverpool! A big game for both sides with the Hammers looking to turn around the negative mood at Upton Park while Liverpool have a chance to retake top spot in the table with a win.
It\'s certainly not the position many Reds fans envisaged at the start of the season, and this time last year they were seventh. Brendan Rodgers has worked magic with the squad and in particular Luis Suarez, who is scoring on call. Can West Ham stop a side who have won their last eight matches?