West Indies' Andre Russell slapped with one-year-ban for doping-code violation
Russell failed to file his whereabouts on three occasions.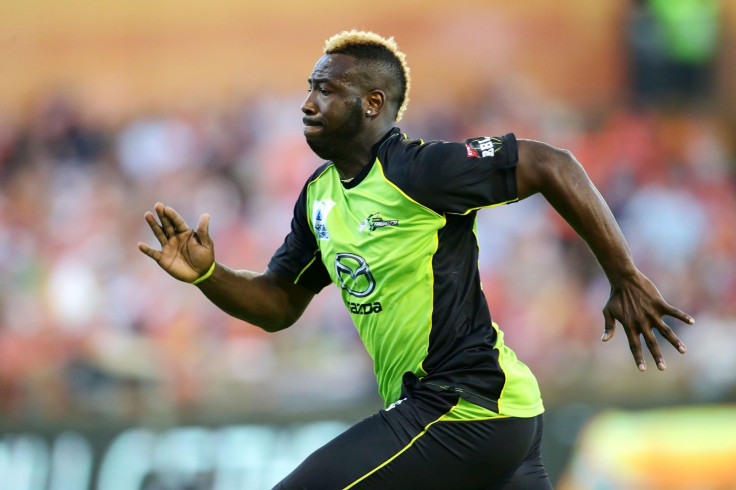 Andre Russell has been handed a one-year ban from cricket for failing to file his whereabouts on three occasions. The West Indies all-rounder's sentence was confirmed by an independent doping panel in Kingston, Jamaica, with the ban in force from 31 January.
The Sydney Thunder right-armer failed to file his whereabouts on January 1, July 1 and July 25 2015 and in doing so incurred the wrath of WADA (World Anti-Doping Agency), who believe three such misdemeanours are equal to failing a drugs test.
Russell was originally charged by the Jamaica Anti-Doping Commission in March 2016 but still turned out for Nottinghamshire in the Natwest T20 Blast last August. Head coach Peter Moores was hopeful of bringing the 28-year-old back for this year's tournament, but his plans have now been thrown into disarray.
Russell did find it difficult to play cricket with the threat of a ban looming large, and said before the verdict was given that it was 'like a big cloud over my head.' Russell's lawyer, Patrick Foster, said he will discuss how best to proceed with his client and did not rule out appealing the ban.
"It's been stressing and hard playing cricket and all that's in the back of your head. But at the end of the day you have to do what you have to do," Russell told the Jamaican Observer, quoted by ESPN. "It's like a big cloud over my head. If I get a ban then definitely I'm out of cricket (during the period of the suspension); I mean all formats. So I'd just love to know I'm back and I can represent Jamaica Tallawahs, West Indies, and all the other teams I play for in the world.
"Honestly, I'm being positive and I haven't been thinking about anything else that I want to do apart from playing cricket; doing what I love. I have so many fans out there and they would be disappointed, just as I would be. I just want to remain positive at the moment."
© Copyright IBTimes 2023. All rights reserved.