The Western Australia shark cull has been given the green light in a government review of the three-month programme that took place earlier this year.
The review says the controversial cull should be extended for another three years, despite costing $1.28m (£700,000), or $25,000 per target shark.
It recommends the drum line programme where drums are set 1km from shore with baited hooks to catch sharks continue as proposed by the state government.
Any shark longer than three metres was shot dead as part of the programme launched after 10 people were killed by sharks over 10 years.
At present, the Environmental Protection Agency, apart from the government review, is taking public feedback on the proposal to extend the programme.
Opponents of the shark cull have strongly criticised the government for the initiative, with marine experts, environmentalists and animal rights groups saying it will endanger the ecosystem and severely affect shark populations, as well as other marine creatures that get caught up in the drum lines.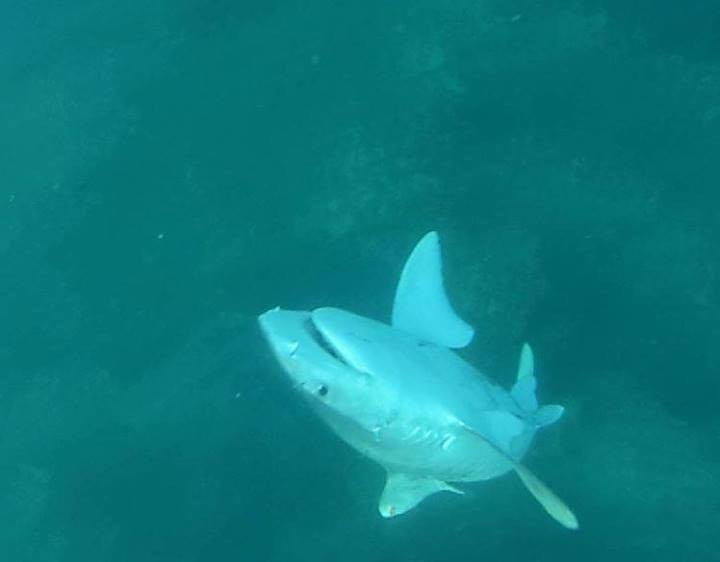 Premier Colin Barnett said the shark cull had significantly less environmental impacts than other shark culls, saying not one turtle or dolphin were caught in the drum lines during the three-month trial.
"It appears that our program is well regarded by those who have been operating shark control programs for considerably longer than Western Australia," he said. The review said supporters of the cull had been vilified meaning many stayed silent.
However, Lynn MacLaren from the Green party said the government was throwing money at a programme designed only to make people have the sense of being safe.
Chris Lowe, professor of marine biology at California State University, echoed MacLaren's comments earlier this year, saying the shark cull lulls people into a false sense of security, making the water more dangerous in the long run.
Dave Kelly, shadow fisheries minister, said: "Every (fatal) shark attack in WA in the last 10 years is believed to be ... from a great white shark. Even on that basic measure this policy has been a failure.
"You can't say you're responding to the spate of fatal shark attacks seen here in WA if you're not catching the shark everybody believes is responsible."