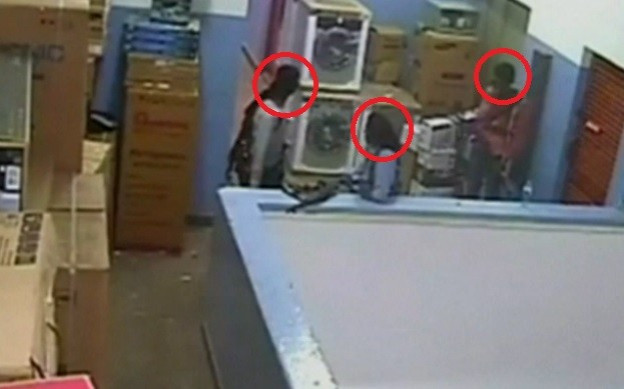 CCTV footage from inside Nairobi's Westgate shopping mall shows terrorists combing the building during the fatal attack.
Four men were named by Kenyan authorities as fighters killed during the siege who belonged to a radical group named al Hijra, which is affliated to Al-Shabaab.
The armed men were Abu Baara al-Sudani, Omar Nabhan, Khattab al-Kene and Umayr, said Major Emmanuel Chirchir.
In scenes captured on cameras inside the building, the gunmen display a lack of urgency and even put down their weapons and relax at one point.
The footage was released as it emerged that the siege that shocked the world could have been carried out by as few as four attackers. That was hinted by a government official on Sky News and is much lower than previous estimates of up to 15.
Six Britons were killed in the siege, and a total of 67 people lost their lives.
Kenyan special forces ended the siege after a protracted standoff with the terrorists, lasting between three and four days.
Government troops faced criticism after accusations of looting emerged. Almost a third of the building was brought down by a huge fire which burned for days.