Two prominent local newspaper editors who attempted to investigate allegations linked with the so-called Westminster paedophile scandal in the 1980s claim they were subjected to "D-Notices" by the then-government.
A| "D-notice" is a warning not to publish intelligence that might damage national security.
Hilton Tims, former editor of the Surrey Comet, told The Guardian he was handed a D-notice as he and his team were looking into a tip-off about allegations of abuse at the nearby Elm Guest House.
"All I know is that we were making some enquiries because we had a tip off," said Tims, "and as soon as they got wind – there were too many top ministers involved so they shut us up. I was not even sure what a D-notice was in those days but we had to drop it altogether. If they slapped you with a D-notice – it came from the Government, you could not pursue that line of enquiry at all."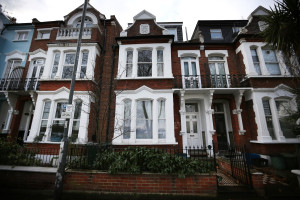 Former Bury Messenger editor Don Hale revealed earlier this year that the paper's offices were raided by special branch when he was given a dossier on abuse at Westminster by Labour's Barbara Castle. It is thought to be the same dossier put together by Geoffrey Dickens naming 16 "paedophile" MPs - which has now gone missing.
Hale, who was later awarded an OBE for his campaign to overturn the Stephen Downing murder conviction, also revealed he was "warned off" by another public figure now widely suspected of being involved in child sex abuse: the MP Cyril Smith.
"Cyril Smith bullied his way into my office. I thought he was going to punch me. He was sweating and aggressive and wanted to take the files away, saying it was a load of nonsense and that Barbara Castle just had a bee in her bonnet about homosexuals. I refused to give him the files."
The next day the paper was raided by special branch.
However it has emerged that neither claim can now be verified because the records for D-notices" of that period have since been mislaid or destroyed.
Labour MP for Rochdale, Simon Danczuk, who published a book detailing the case against his predecessor Cyril Smith, said the disappearance of the relevant information was de4eply disturbing.
"There are clearly questions to be answered as to why these documents were destroyed," said Danczuk to The Guardian. "They issue very few of them – where was the need to destroy correspondence?
"It feels like just another example of key documents from that period going missing. We need to know more about what has happened. The journalists who have said that D-notices were issued are respected people with no reason to lie."