Father Claims Son's Murder by Westminster Paedophiles 'Covered-Up by Police'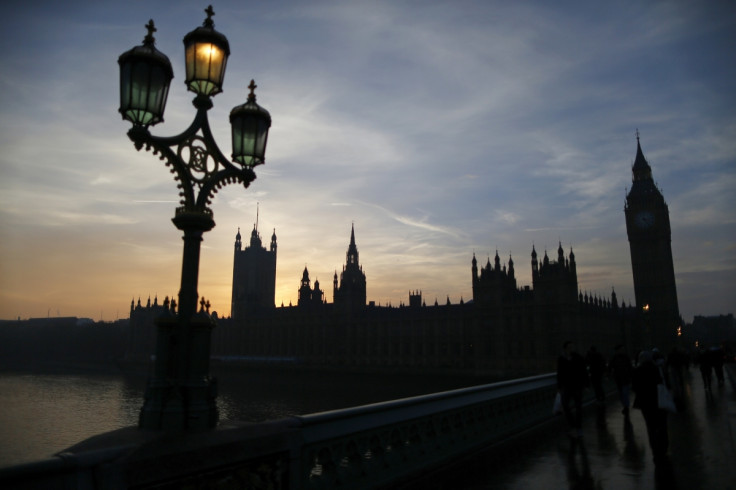 A father whose son was murdered in the 1980s believes he was killed by a Westminster paedophile ring and the crime "covered up" by police.
Vishambar Mehrotra, whose eight-year-old son Vishal was murdered in 1981, said he was contacted by a male escort who told him his son was abducted by a group of high profile paedophiles at the Elm Guest House in Barnes, south west London.
The notorious guest house is at the centre of allegations of child sex abuse involving "highly placed" paedophiles, such a politicians and judges, in the 1970s and 80s.
Mehrotra claims when he took the recording of the conversation he had with the escort to the police, they refused to investigate it. Mehrotra now believes Scotland Yard helped orchestrate a "huge cover-up" over his son's murder.
Vishal was abducted as he walked home to Putney after watching the Prince of Wales and Diana Spencer being taken via carriage to their wedding ceremony on 29 July 1981. He was last seen just a mile from Elm Guest House after running ahead of the rest of his family for the last few hundred yards.
Mehrotra told The Telegraph: "I was contacted by a young man who seemed to be in his 20s. He told me he believed Vishal may have been taken by paedophiles in the Elm Guest House near Barnes Common.
"He said there were very highly placed people there. He talked about judges and politicians who were abusing little boys."
He added: "I recorded the whole 15-minute conversation and took it to police. But instead of investigating it, they just pooh-poohed it and I never heard anything about the tape again. The whole thing went cold.
"At that time I trusted the police. But when nothing happened, I became confused and concerned.
"Now it is clear to me that there has been a huge cover up. There is no doubt in my mind."
Metropolitan Police announced they are investigating a possible homicide in connection with allegations of historical child abuse.
The inquiry was launched after an alleged victim of a Westminster paedophile ring claimed he witnessed three boys being killed, including one allegedly strangled by a Tory MP at a sex party, a second boy who was killed by two men in front of another MP and a third child who the alleged victim claimed was deliberately run down by a car.
Mehrotra said there must be a link to Elm Street Guest House being so close to where his son was last seen, and his murder.
Part of Vishal's skeleton was found in woodland in West Sussex in February 1982, seven months after he disappeared. There was no trace of his legs, pelvis or lower spine or of his outer clothes or underwear.
"It seems to me that it all adds up, so I can't understand why the police have again failed to get in contact with me," Mehrotra said.
"I think the revelations of Savile and others in recent months have opened up a Pandora's box. Hopefully everything will all come out soon."
A Metropolitan Police spokesperson said they would not comment on the allegations while investigations are under way.
© Copyright IBTimes 2023. All rights reserved.