Have you spotted the similarities between David Cameron's florid fuming over the "unacceptable" budget demand from Brussels and his angry eruptions over the appointment of "unacceptable" Jean-Claude Juncker as the new Commission president a few months back?
It's not just the fact they are both "unacceptable". It is the simple fact that the prime minister will be able to return to Westminster to make a Commons statement on the bust up, thump the despatch box, boom out his defiance and insist "up with it I will not put". And he will get a hero's welcome.
His Eurosceptics and Ukip-huggers love this sort of language. It reminds them of their pin-up girl Margaret Thatcher and her infamous "no, no, no", and even helps them to believe he may be one of them after all.
They didn't care that Juncker was appointed anyway after the rest of Europe ignored all Cameron's blustering. As far as they are concerned any fight with the EU is a good fight.
And this time, there is the added bonus that Cameron might actually have some allies and win a better deal, which would give him a much-needed feather in his cap.
However, if that leads the prime minister or anyone else to believe the Tory rebels will then call off the dogs, or that Ukip will concede what a great job he is doing in the EU, then they might want to consider what happened immediately after the Juncker fight...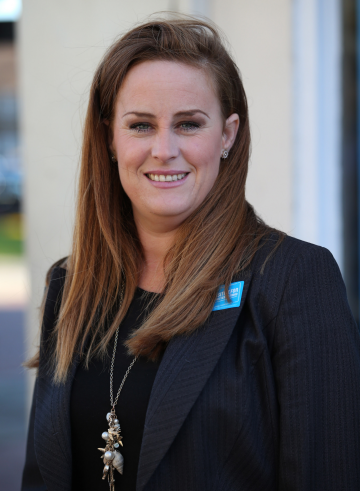 Not bothered of Rochester
The Tories have finally got a candidate to fight Ukipper Mark Reckless in the Rochester by-election on 20 November.
After an extensive exercise in popular democracy (it says here) using an "open primary" system in which every eligible voter in the constituency was sent a Tory ballot paper, the punters chose (drum roll) local councillor Kelly Tolhurst.
It was a close run thing between Tolhurst and barrister Anna Firth with only 50 votes in it.
But if David Cameron hoped this really would be a great example of popular democracy, then he can think again. The voters, it appeared, weren't bothered.
Only 5,668 took the time to fill in the ballot papers and send them back, just 7% of those given the chance to take part.
And that doesn't bode well for the Tory candidate's chances in that by-election.
He'll Be Back
Just when you thought it was safe to go back into Scotland, the big fish is back. Probably.
Former SNP leader and first minister Alex Salmond has given a huge hint that he is ready to stand for a seat in Westminster again.
Asked about his intentions on BBC Question Time, he told David Dimbleby: "The answer to your question, David, absolutely, decisively, I can tell you – I haven't made up my mind. So you'll have to wait and see.
"So at least it's not a closed door?" suggested Dimbleby. "You can take that from what I've just told you, David. That's right."
Flash Photos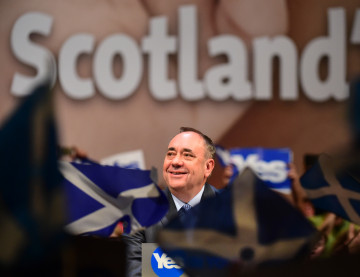 Remember all those embarrassing examples of ministers and officials walking into Downing Street unaware of the fact they were displaying top secret-ish documents for the ever-present snappers to photograph?
Well it now appears the Liberal Democrats have spotted a trick here. Party strategist Ryan Coetzee was papped when exposing what appeared to be the front page of the next election manifesto.
The fact there was nothing new in it and the way it was displayed suggested this was just a canny new way of grabbing some media coverage.
Quote of the Week
Shipley MP Philip Davies has revealed details of a little spat between him and Channel 4 News' Jon Snow that ran thus:
Davies: "You're past your best."
Snow: "At least I had a best."
Calling Notice of the Week
Somebody in the Liberal Democrat press office has a nice sense of perspective and tweeted: "Finally, the interview you've all been waiting for. Lib Dem peer Alison Suttie interviewed on Kazakhstani TV."
Slap down of the week
After Tory party chairman Grant Shapps attacked European Commission president Jose Manuel Barroso for being an "unelected bureaucrat", Barroso's response was withering.
"I was 12 years in the government of my country, as prime minister, as foreign minister. I don't know who the gentleman is, but..."
And stay told!