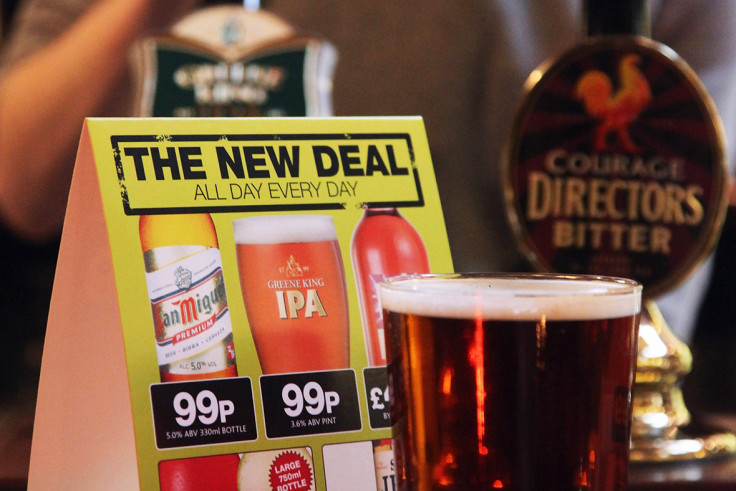 British pubs group JD Wetherspoon reported a decline in first-half profit as operating margins remained under pressure because of higher wages, which partially offset an increase in revenue.
"The biggest danger to the pub industry is the continuing tax disparity between supermarkets and pubs," said group chairman Tim Martin . "There is a growing realisation among politicians, the media and the public that pubs are overtaxed and that a level tax playing field will create more jobs and taxes for the country."
In the six months to 24 January, the pub operator said its pre-tax profit fell 2.4% year-on-year to £36.6m (€46.8m, €52.2m) as its operating fell to 6.3% from 7.4% on the back of a lower gross margin and higher rates of pay for pub staff.
However, revenue increased 6.16% from the corresponding period in 2015 to £790.3m, boosted by a 2.9% rise in like-for-like bar and food sales but the group warned it faced increasing competition from supermarkets.
Meanwhile, the FTSE 250 company said total sales in the six weeks to 6 March increased by 5.7% year-on-year, while like-for-like sales grew by 3.7%. The pub operator said sales comparisons in the second half of the year should be slightly more favourable, despite the introduction of the National Living Wage in April 2016.
Wetherspoon, which will pay an interim dividend of 4p, unchanged from the one it paid in the corresponding period the previous year, added it was aiming for a reasonable outcome for the financial year.