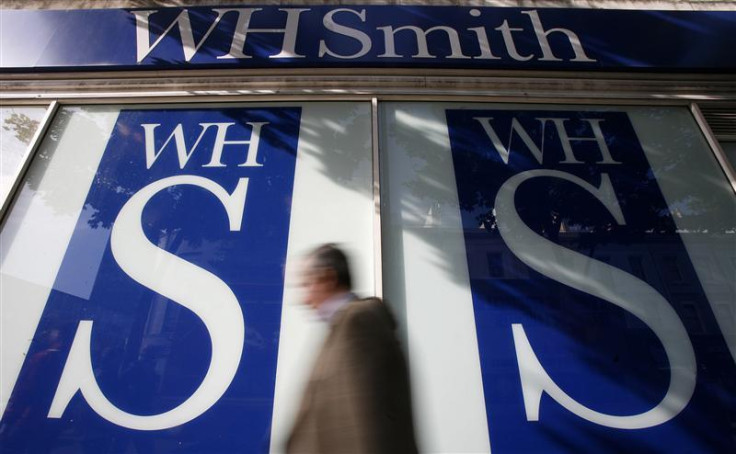 British retailer WH Smith has reported a decline in group sales over the last three months on the back of weak performance at its high street stores.
The company said its group sales fell 5% in the 14 weeks to 8 June, with like-for-like sales, excluding the impact of additional floor space, declining 6% compared with the same period last year.
High street total sales were down 8% and like-for-like sales declined 7% during the period. The company attributed the sales decline at its 620-strong chain of outlets to tough comparisons against last year's strong book publishing schedule.
Meanwhile, sales within the travel business, covering 640 branches in airports, railway stations, hospitals and motorway service stations, were flat and like-for-like sales at the division declined 4%.
Nevertheless, gross margins at both divisions improved further on the back of the company's cost saving measures. Further, its new store opening programme, targeting both the UK and international markets, is progressing well.
WH Smith added that its financial position is in line with market expectations and its balance sheet remains strong.
"We continue to generate high levels of cash from our operations. As of 12 June 2013, we have purchased 5m shares and returned to shareholders £34m of the £50m share buyback announced in August 2012," the company said in a statement.
"The economic environment remains uncertain and whilst we continue to be cautious about consumer spending, we remain confident in the outcome for the full year."
WH Smith shares are trading at 712.5 pence, down 2.53%, as at 9:47 am.
The sales results come as CEO Kate Swann prepares to resign at the end of the month after nine years in the job. Steve Clarke, managing director of WH Smith's high street business, will replace Swann in the top job.
Swann joined the retailer in 2003 when it was suffering from intense competition both from the supermarkets and online. Subsequently, she carried out an extensive cost-cutting programme at the company for its restructuring. She also spearheaded the decision to close WH Smith's final-salary pension scheme, abandoned the sale of entertainment products to focus on newspapers, magazines and stationery, and created a travel business.