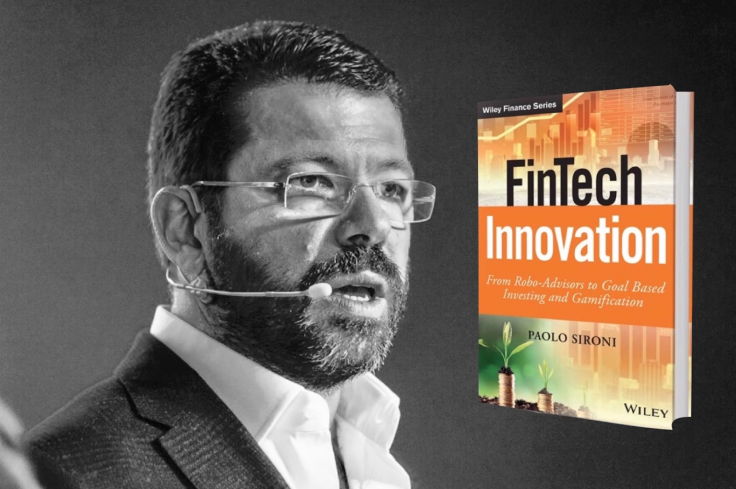 2017 has been a period of major disruption in the Fintech market, with innovations emerging almost overnight and dominating the industry. A handful of real contenders have stepped into the finance arena, and it is a very real possibility that these technologies will crush their predecessors underfoot as they become staples of finance tech. Paolo Sironi, Chairman of the WBAF Fintech Summit, IBM Industry Academy member and Author of bestseller "FinTech Innovation" offers insight into this rapidly moving market and where it is set to go in the new year.
The Prime of Fintech
Fintech broke the mold at a time when the industry, and the surrounding economy, was ripe for innovation. The Global Financial Crisis caused soaring capital costs to limit the trading operations of banks, while reduced interest rates threw the profitability and practicality of structured products up in the air. On top of this, the ever-rising costs of securities regulation - for example, the looming European MiFID II - squeezed margins even further. These circumstances really backed banks into a corner which leaves them with two choices: beat them or join them. Both options present equally tough challenges, Fintech has established itself as the force to be reckoned with, and the market's primary way out of disruption.
The Star Players
Among the barrage of Fintech startups dominating the market, there are a handful of particularly strong candidates. PayTech solutions are proving able to encourage financial inclusion and are cutting intermediaries out of the equation, while WealthTech was readily adopted by incumbents with an aim to reach the more underserved clients and younger generation. InsureTech, although it was a relative latecomer by comparison, is shaping up to be a very compelling area for innovation.
The Trouble With Banks
Traditional banks are facing an overwhelming change of atmosphere, and are challenged to figure out their next defensive move. There are obvious risks associated with large, well-established organisations trying to break away and innovate: scrapping tried-and-tested solutions, losing loyal clients and taking time to retrain employees being just a few of them. In response to the changing tide, brokers would be wise to look into how to tame disruption and sustainable business models that generate value for investors. The industry is becoming more transparent all the time, but this is also eating away at its profitability. In spite of many wanting to deal with people in investment finance, the acceleration of digital interface and artificial intelligence is lining it up to be the dominant investment management medium in the near future.
Rules and Regulations
Regulation is a key player in the FinTech market, and in this case is the mother of invention. By essentially placing the end-user at the centre of the relationship, the seriousness of the implications for poor or mismanaged startups is emphasised, protecting the interests of the user. This has fostered a highly competitive environment, in which there is no room for half steps, and startups must prove their integrity if they hope to survive, even in the short-term. This fierce competition is prompting startups to work even harder than usual, and to approach business with utter seriousness, and an understanding that success requires innovation and dedication.
Although technological innovation has been gathering tremendous steam in this past year or two, we are yet to see the full picture, as there are a few key players who are only just starting to disrupt the industry, which I anticipate will be integral very soon. Blockchain and Artificial Intelligence (AI) will be two of these latecomers who make their mark, as they are equally necessary on the modern banking scene: trading among counterparts is desperately lacking in the trust that Blockchain can provide, whereas AI could be the key to helping us learn to make wiser financial decisions in investment. I think Gamification could well come into play here too. Only once every runner has taken their place on the track can we possibly speak with more authority about technological innovation as a whole, but I don't anticipate this being far away.