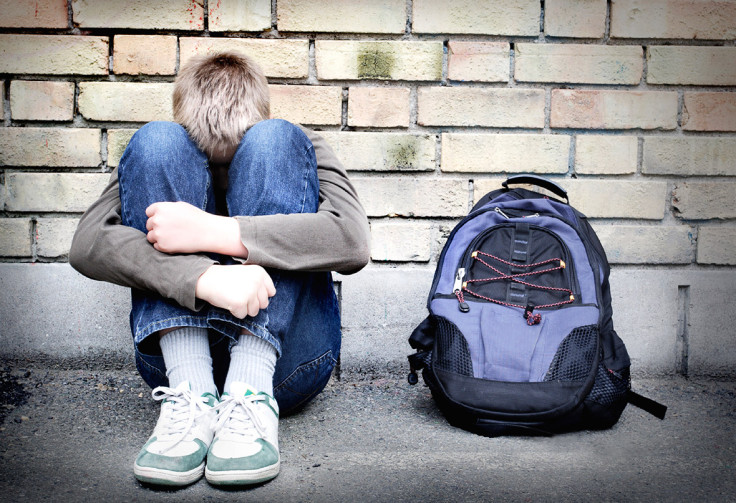 There are calls for parents to be on high alert after a US teenager's death joined the growing list of suicides around the world that have been linked to the "Blue Whale challenge".
Isaiah Gonzales, 15, took his life on Saturday morning (8 July). In the aftermath, Gonzales' family have warned other worried parents to monitor their children's social media feeds and smartphones.
Over 130 deaths have been linked to Blue Whale – also known as F57 – in Russia, while the death of an Irish teenager in May also raised fears that the sinister challenge could also make its way to the UK.
The incidents have led to a number of schools sending warnings to parents about the dangers of anonymously-run groups on social media platforms.
Blue Whale reportedly sees social media group administrators – dubbed 'Masters' – task victims with increasingly vile challenges over a 50-day period. Russia's Facebook-like social website VKontakte (VK) is commonly attributed as the game's primary platform.
To "win" the game on the final day, participants are told to commit suicide. Reports from Russia have previously suggested that should the "player" decline, the administrators then threaten to kill their family.
While evidence of Blue Whale's spectre emerged on Instagram in recent months, the game itself remains much of a mystery - but a Reddit thread which claims to have determined the game's 50 tasks has begun to circle online.
Blue whale warning signs for parents and guardians
The post in question includes both a translation of the 50 "dares" using Google Translate and Yandex from an unverified source, as well as a full translation from an unspecified "Russian news site".
Below is an edited (for safety reasons) list quoted verbatim, and these are the sorts of activities, behaviours and physical signs that concerned parents and guardians should look out for:
All reports of Blue Whale-linked suicides remain unverified at this point, with some believing that the challenge itself is a mere hoax. The alleged 'Master' behind the Blue Whale, Filipp Budeikin, who labelled his victims as "biological waste" pleaded guilty to charges of inciting suicide during a court hearing on 11 May.