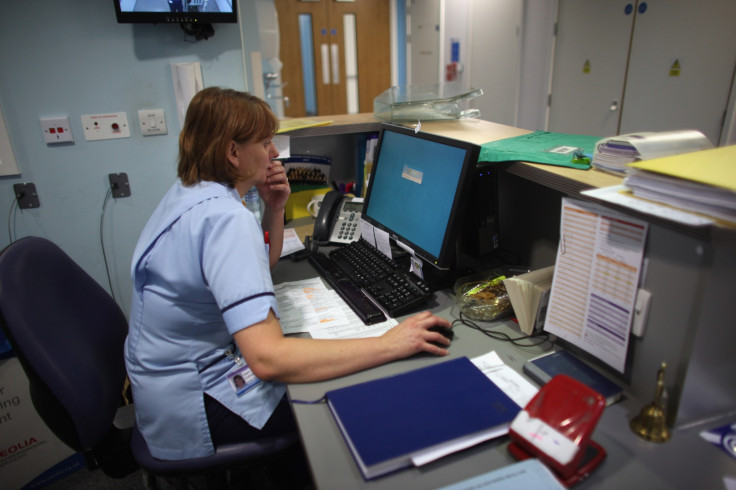 Self-diagnosing patients in Essex are most likely look up chlamydia as they check their symptoms online, while Shropshire is the British capital of diarrhoea, data from internet searches has shown.
A study published in the UK Digital Health Report has highlighted that Britons are increasingly self-diagnosing online and are less likely to cancel plans for a doctor's appointment than ever before.
Analysis of data from 61m UK internet searches for 160 leading health issues shows that in Liverpool patients are most likely to research back pain and depression.
In London, locals are checking the effects of multiple sclerosis and in Surrey residents are consulting search engines about meningitis and lupus.
The health report says the data it collected has shown the UK is becoming a nation of "impatient patients".
Nearly half of the British public would literally not get out of bed to get to a doctor's appointment, with 47% saying they would not miss the opportunity of a lie-in to see their GP.
One in four Brits self-diagnose rather than see a doctor, the report has shown, and most people consult the internet to check their symptoms before they check with a medical professional.
The reason people choose not to go to the doctor varies. Individuals said they regularly diagnose their symptoms online because they could not get an appointment (11%) or because their GP was not available quickly (10.8%).
There is a long list of things people would not forgo for a doctor's appointment. Fifty per cent would not cancel a gym session, 46% would keep arrangements to meet friends for lunch and 38% would not rearrange plans for a shopping trip.
Analysis of data reveals the trend for self-diagnoses is on the rise, up 19% over the last 12 months.
Dr Adam Simon, chief medical officer at study creators PushDoctor.co.uk said: "People feel good about how technology is helping them to keep track of their health. Seventy percent of people say that new technology helps them feel more in control or more aware of how to manage their health and well-being."
However he warned about self-diagnosis becoming the norm: "Healthcare providers need to find ways to stay relevant to patients who are getting used to 'always-on' services in other aspects of their lives."