Currency controls, rationing and shortages are a fact of daily life for many Venezuelans – with those expecting children hit especially hard.
Rather than resting at home, awaiting the birth of their babies, pregnant women in Venezuela are forced to queue for hours at several pharmacies to stock up on baby essentials such as nappies and medicines.
Expectant mothers wake up at the crack of dawn to join long supermarket queues, buying nappies in bulk. Due to shortages and rationing, they often have to visit a dozen shops for a single product or spend small fortunes on the black market where smugglers jack up prices at the sight of their bellies.
Many desperate parents have turned to social media to look for items. A Facebook group helps parents exchange anything from toiletries to rice and cornmeal for baby products.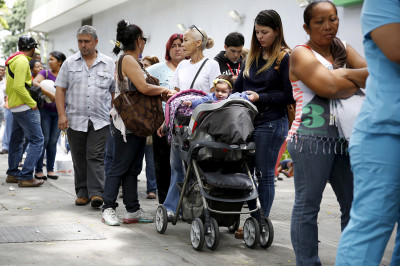 Shortages in the medical sector pose an increased risk of complications during pregnancy. Maternity and pediatric units "are overcrowded, there aren't enough incubators, water is lacking and power cuts are normal, equipment is damaged, there aren't surgical supplies and blood banks don't work," said a joint report by local activist groups.
Deteriorating hospitals are at times forced to turn away patients due to lack of everything from antibiotics to doctors, who have joined an exodus of professionals leaving Venezuela amid a bruising economic crisis and epidemic of violent crime.
By 8am, more than 100 pregnant women line the corridors of a state-run maternity centre in Maracaibo. Staff will eventually see them in rooms that can reach about 35C (95F) because of insufficient spare parts to repair air conditioning units. Doctors say the temperatures are a breeding ground for bacteria. Basics like sheets and toilet paper are often unavailable because of shortages and the risk of theft.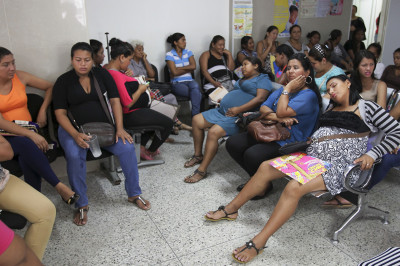 During his 14 years in power, the late socialist president Hugo Chavez tapped an oil bonanza to build thousands of free health centres in poor neighbourhoods, largely staffed by Cuban doctors. World Bank data shows that infant mortality dropped from around 19.6 deaths per 1,000 live births in 1998, the year he was elected, to 12.9 in 2013.
But many relevant indicators have not been published since shortages worsened, and many Venezuelans say the health sector is in an abysmal state. The last available health ministry figures for infant mortality show an increase of 2.35% from January to October last year compared with the same period of 2013.
Some are putting off having a child, although shortages of birth control options can thwart planning in a country where abortion is illegal unless the woman's life is at risk. Yasira Sara, a stay-at-home mother of four, said she fell pregnant because she could no longer find contraceptive pills. Condoms are also scarce. "The news was awful – and then I found out there were two of them!" said Sara, 32, after a check-up.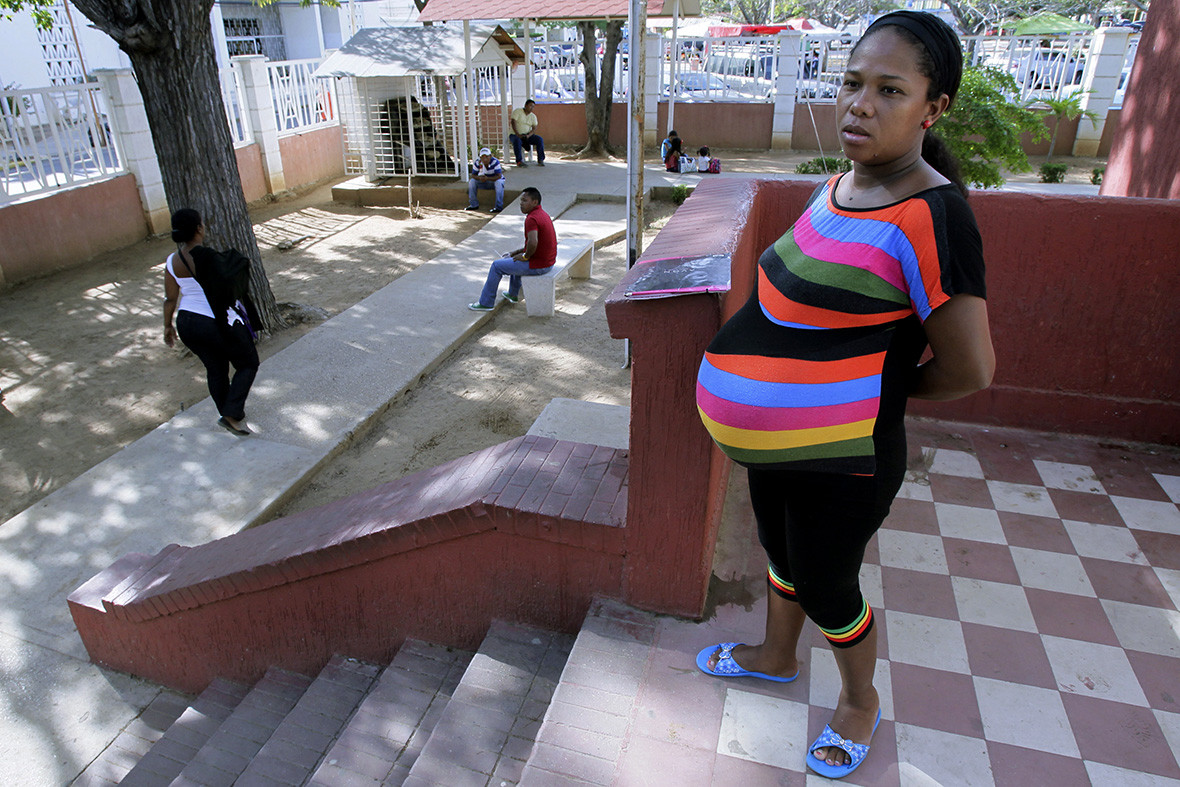 The black market value of Venezuela's currency, the bolívar, is now a hundredth of what it is supposed to be at the official exchange rate. The government insists that there are 6.3 bolívares to the US dollar, but it actually 630 bolivares for locals to buy one dollar. The bolívar is now worth one-thousandth of what it was worth when Chavez came to power in 1999.